Last weeks Positive Behavior PRIDE winners!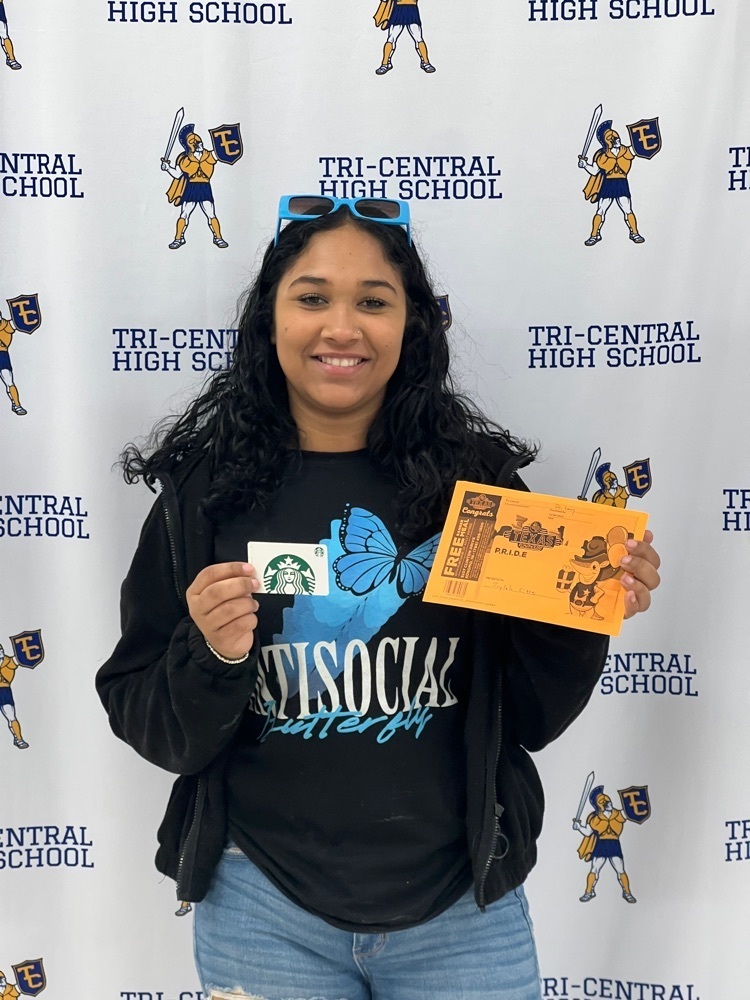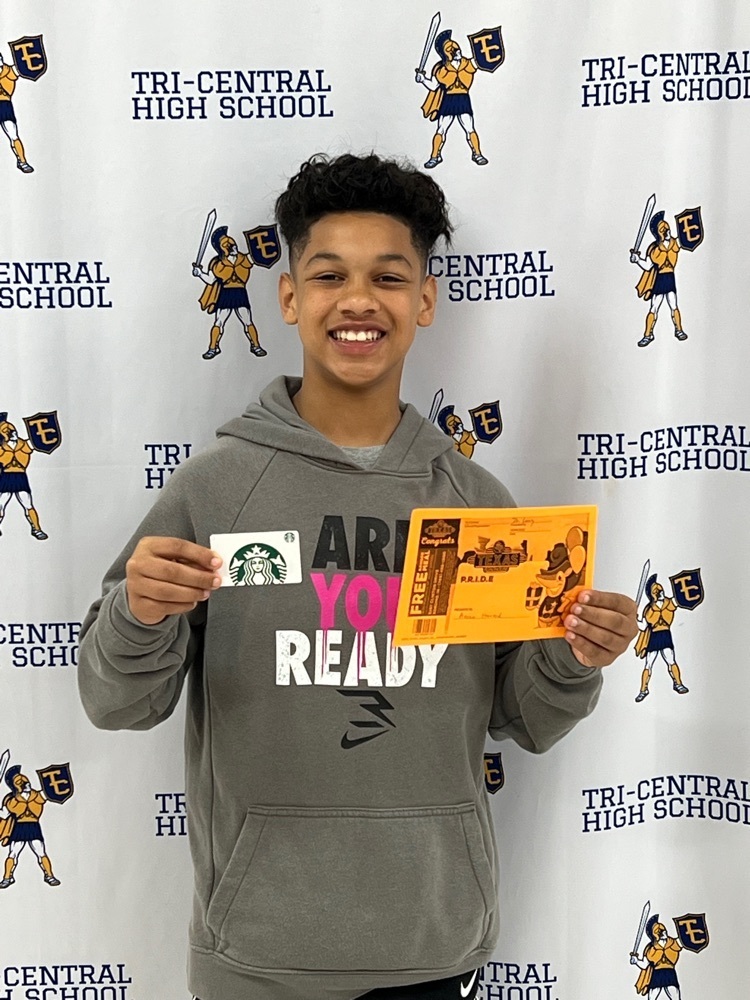 Great job to our choir at the Tipton County National Day of Prayer event.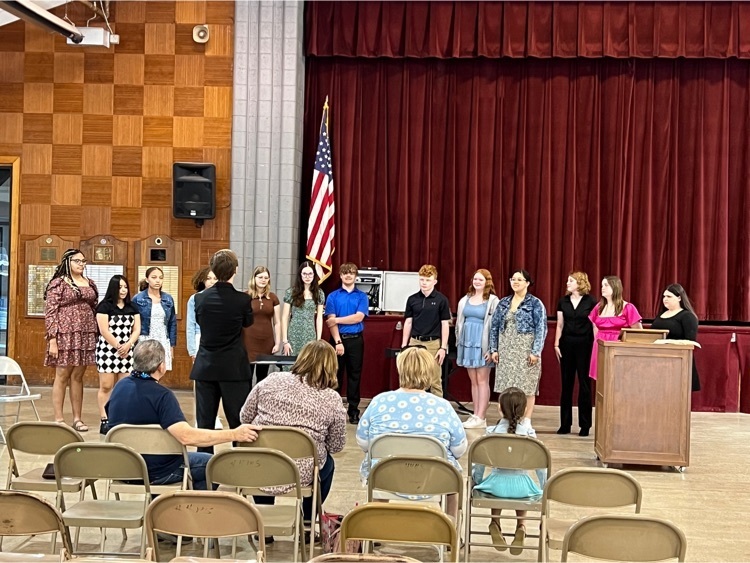 Check out these generous prize drawings and food donations for the MSHS staff during Teacher Appreciation Week. We have an outstanding community of businesses who supporting us and many families participating. It was well received by the staff with many comments of how "Over the Top". Thanks to all!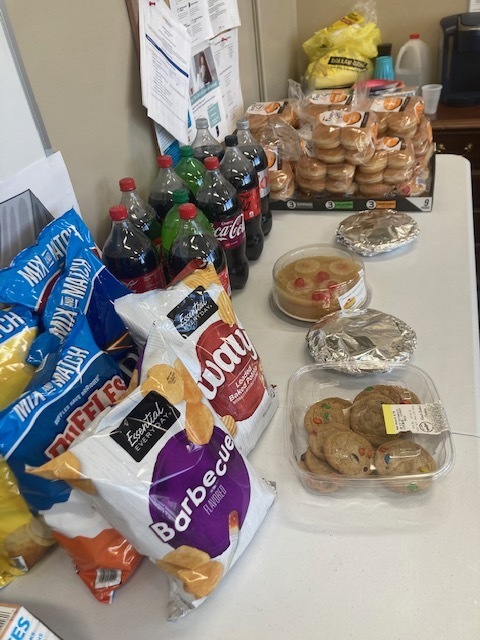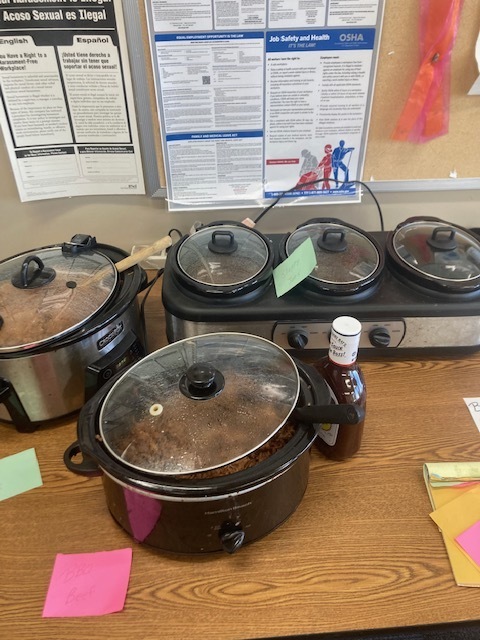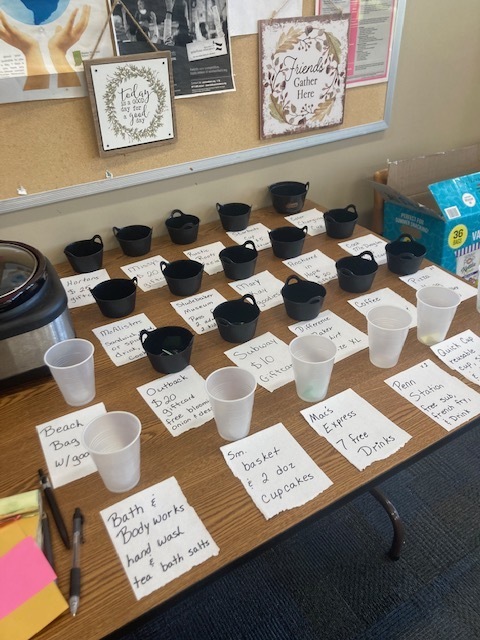 Congratulations to Natalie Chandler on the selection of her artwork for the 5th Congressional Art Competition at Indy Gallery 119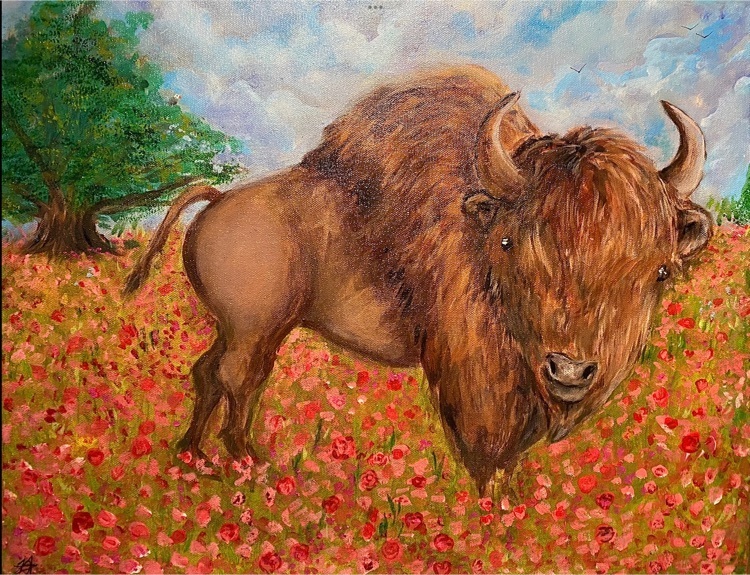 TC Seniors at the Indiana Statehouse.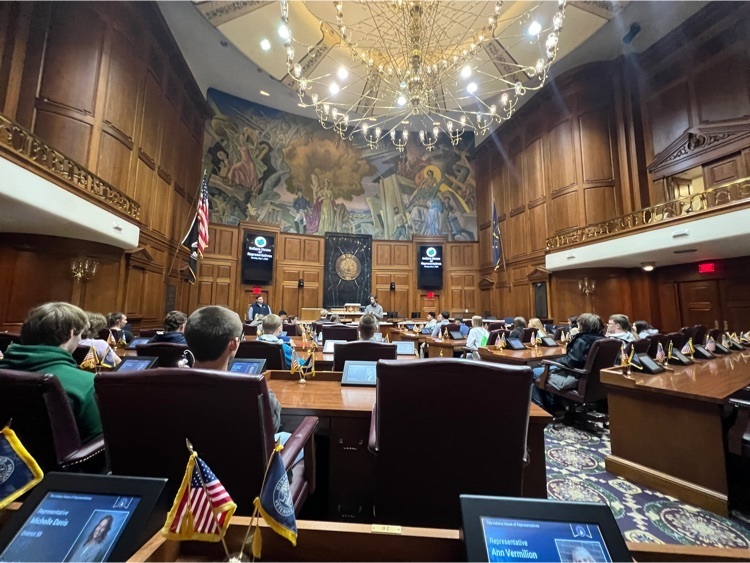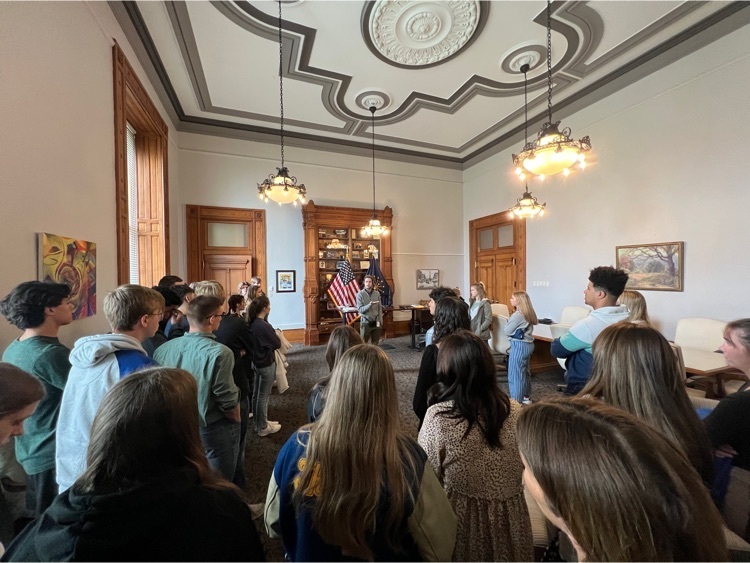 Congratulations to the 2023 Tri-Central NHS Inductees!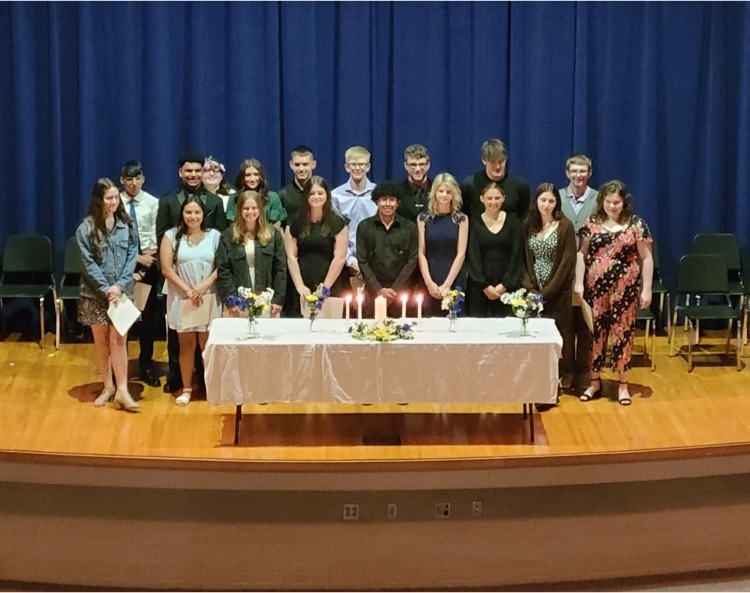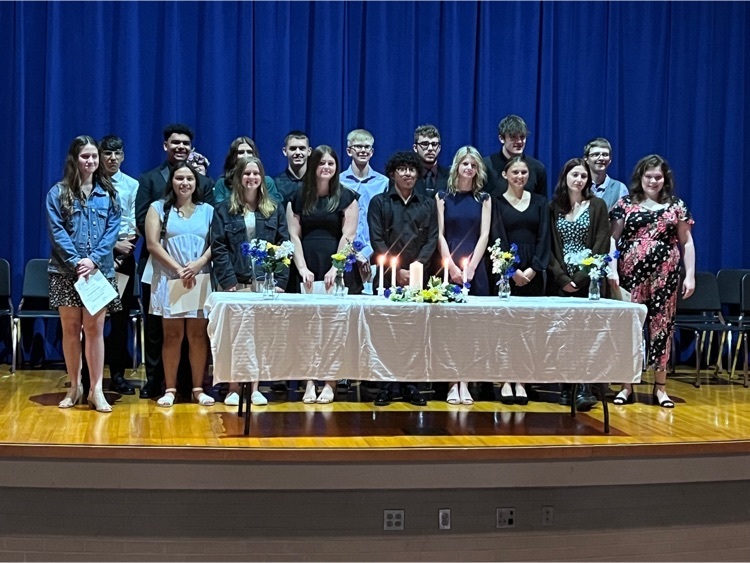 Thank you to the Newcoms for bringing in therapy dogs after a long week of ILEARN testing!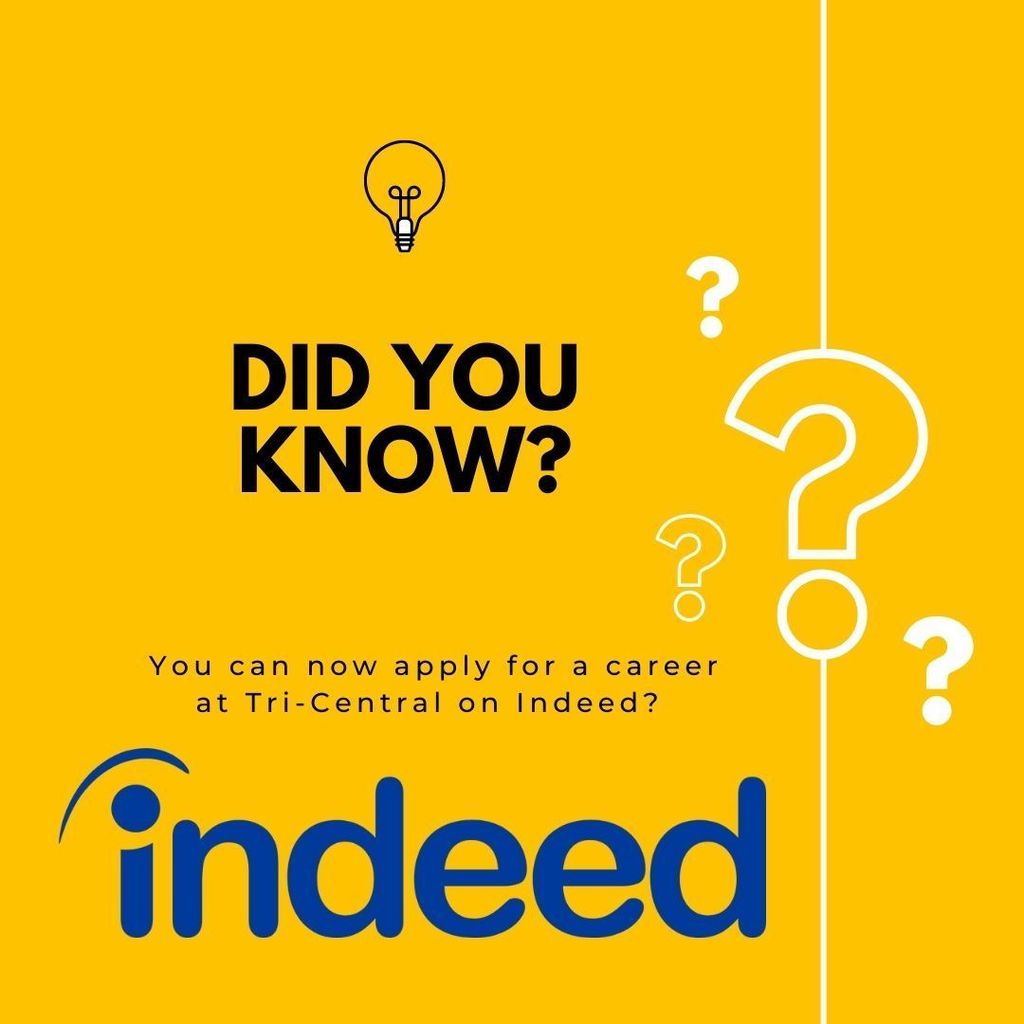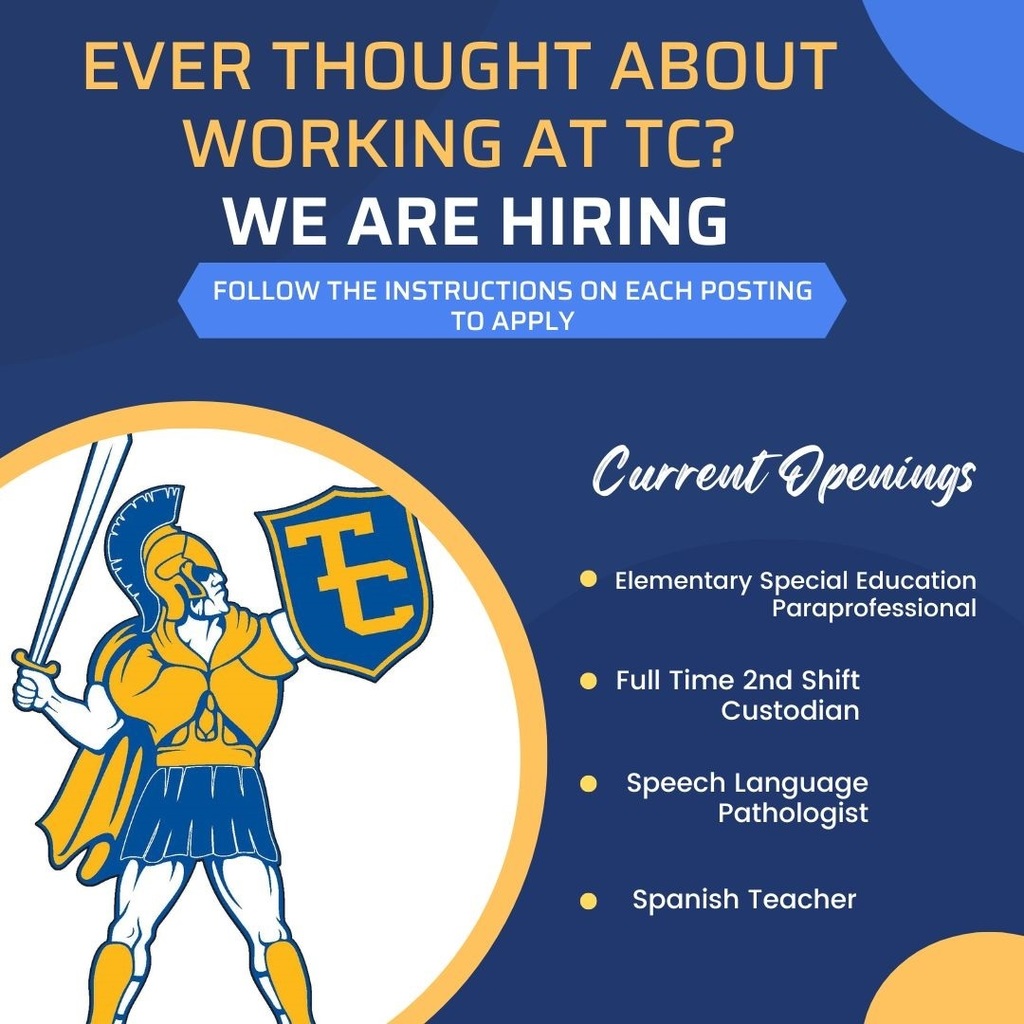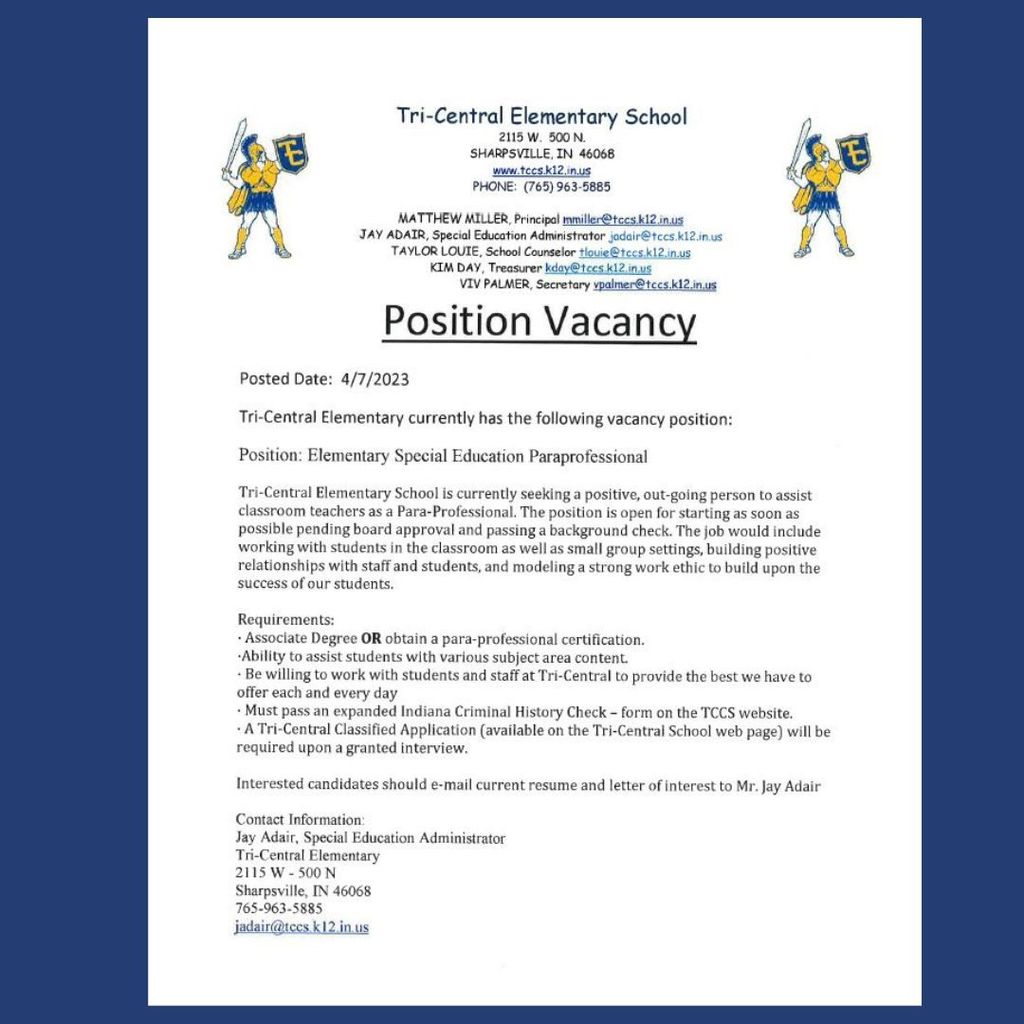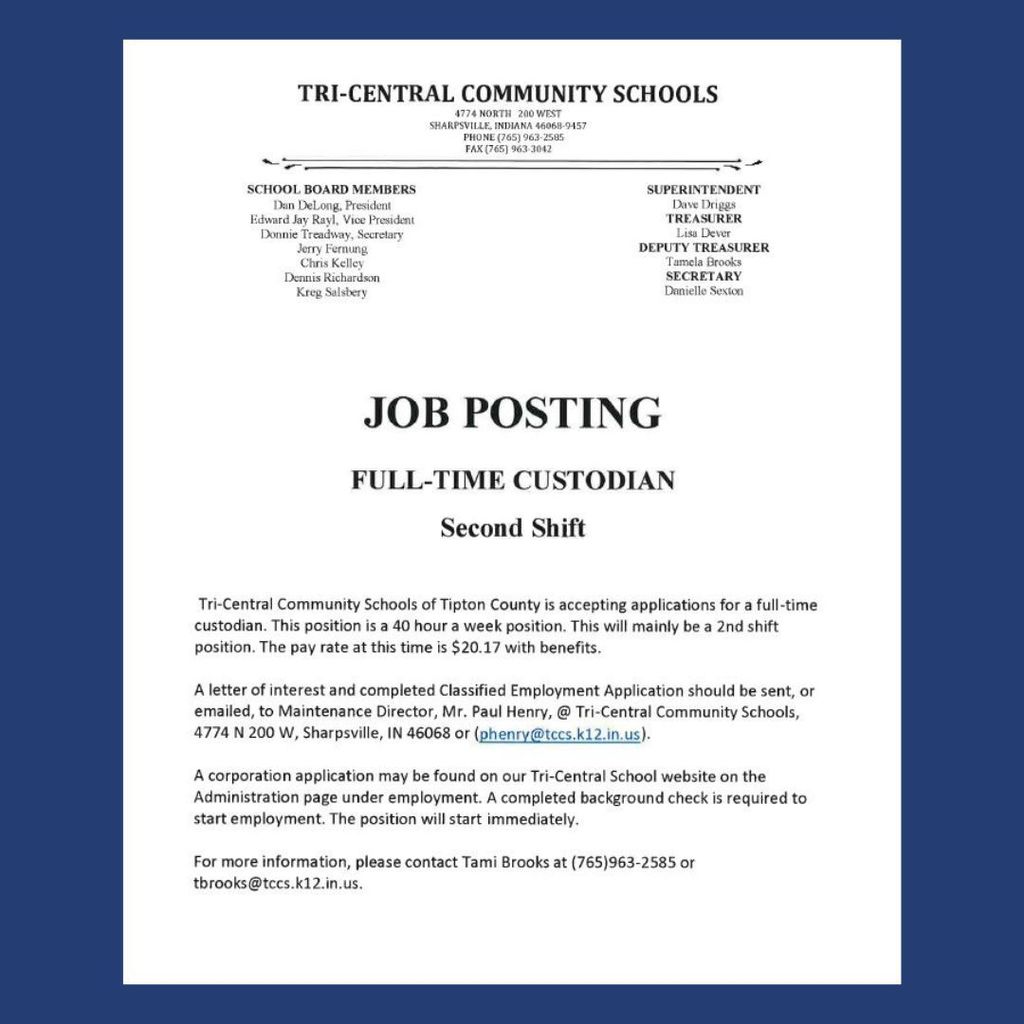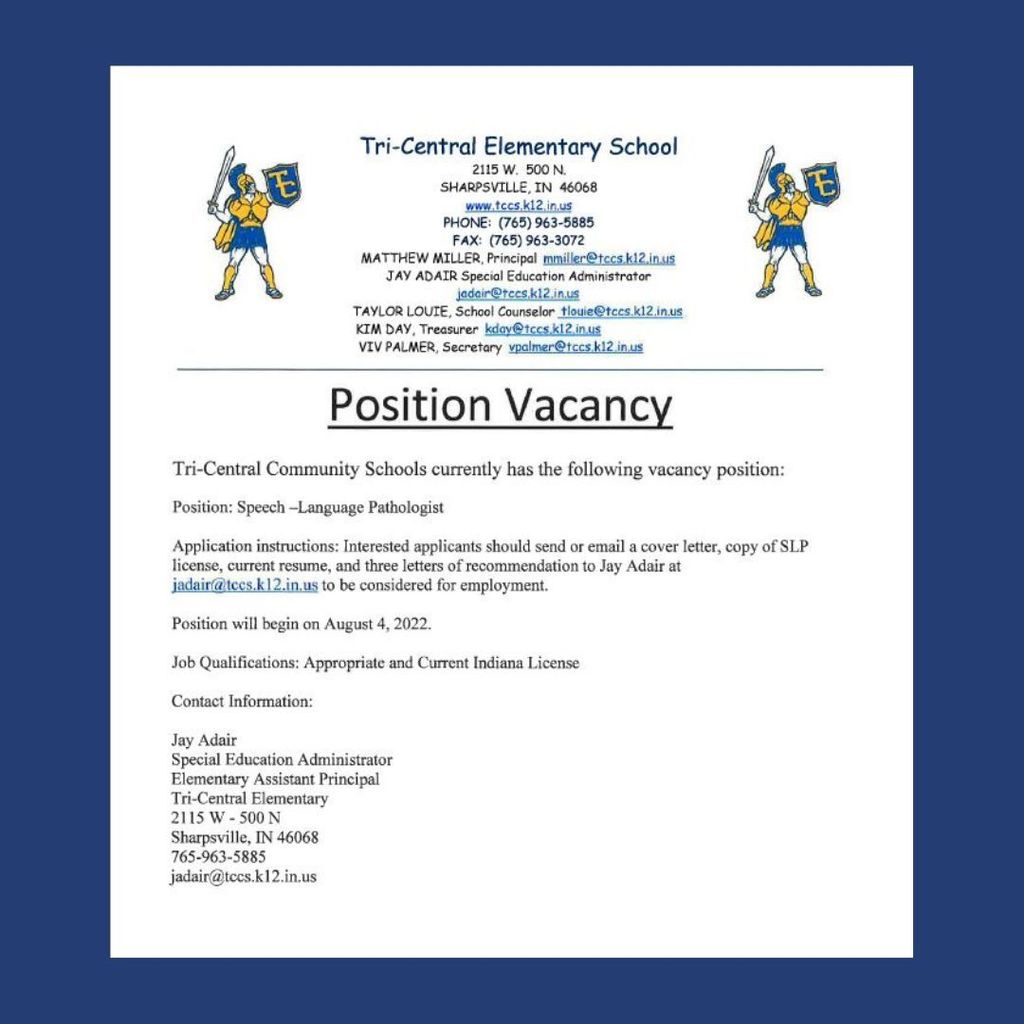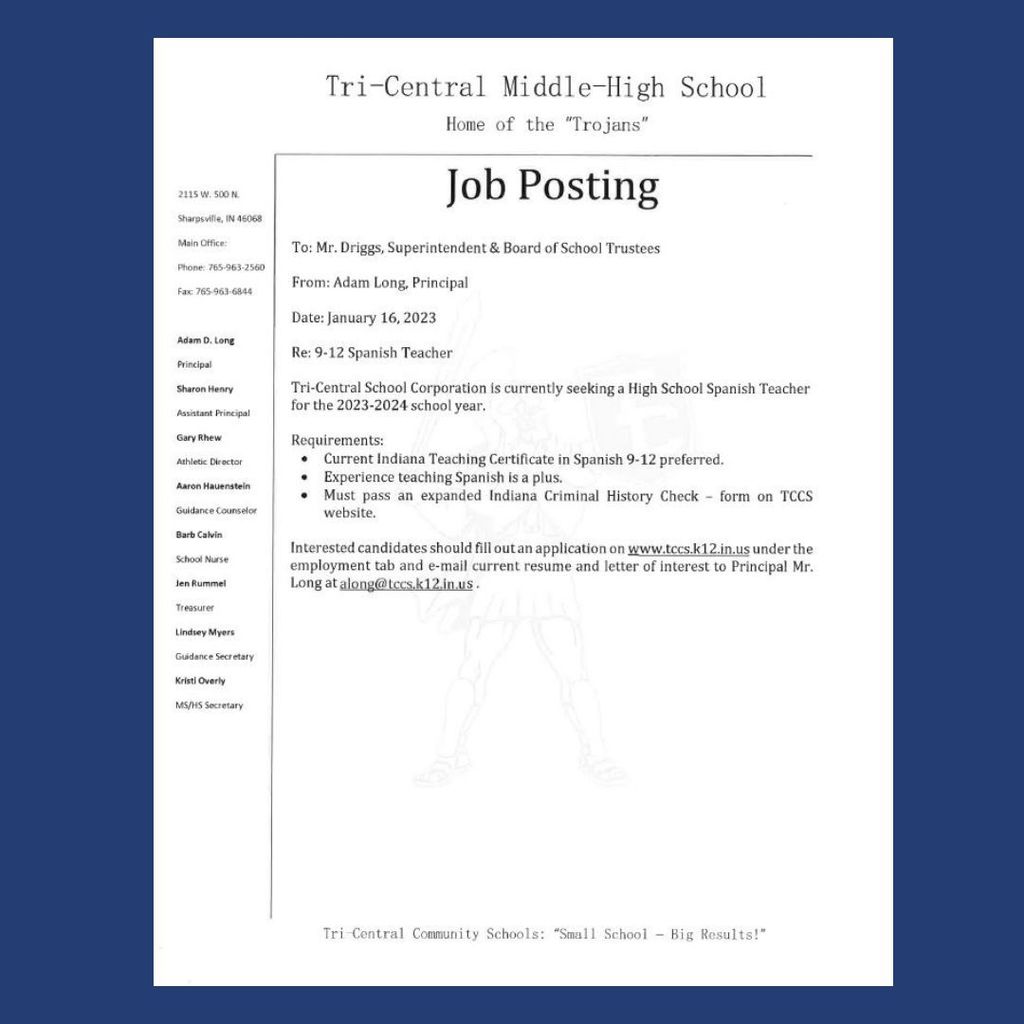 The outdoor classroom is really coming together. Students were able to enjoy Math in the sunshine today.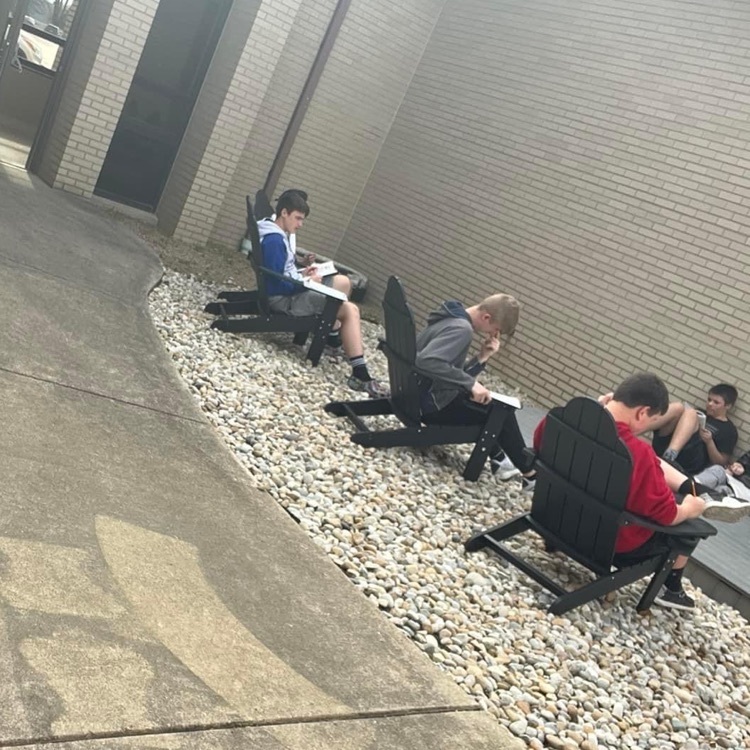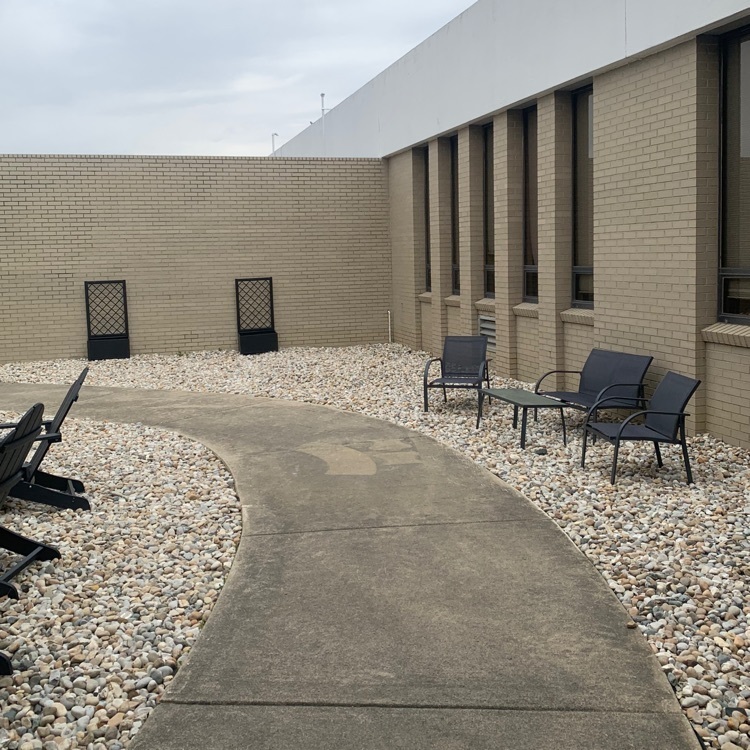 Tri-Central will be hosting an Egg-citing FREE event this Saturday. We hope to see you there!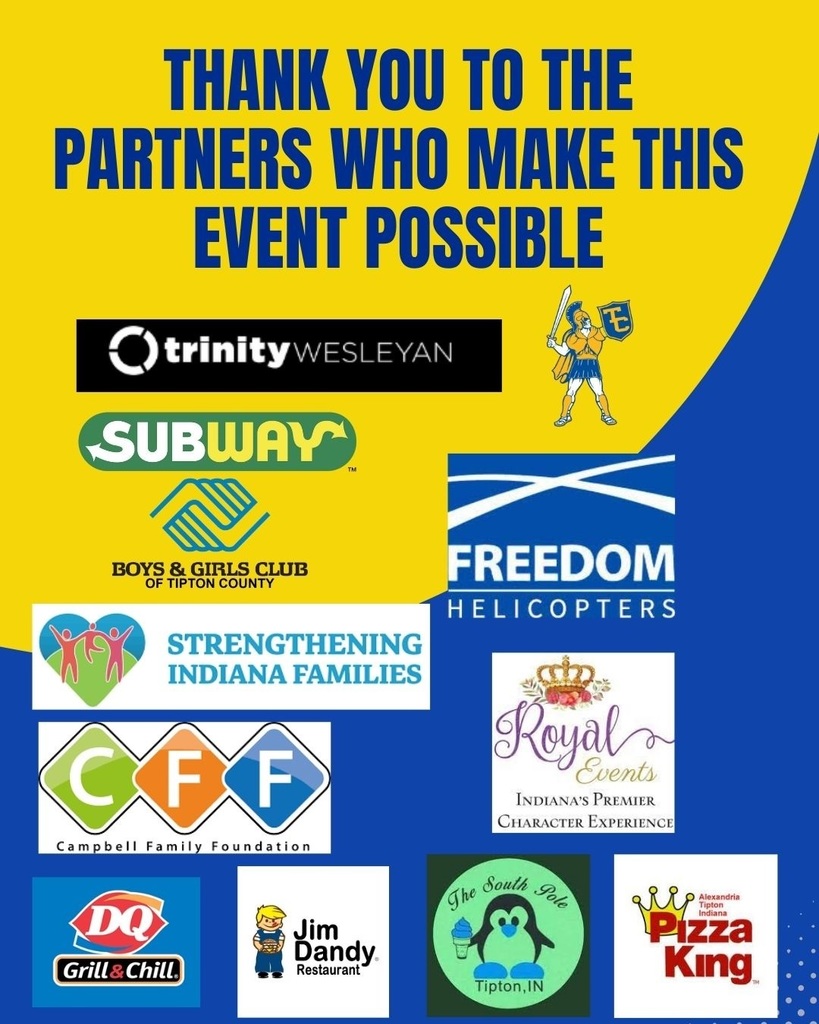 Save the Date- Band Sign-Up Night is Tuesday, April 11 at 7pm in the MS/HS Cafeteria. Come learn more about this outstanding program! If you have any questions, please contact Mr. Luke Sellers
lsellers@tccs.k12.in.us

Congratulations Megan! Her artwork was awarded "Best Mixed Media" at the 25th Annual IUK High School Art Exhibition. The exhibit runs through March 30th go check it out!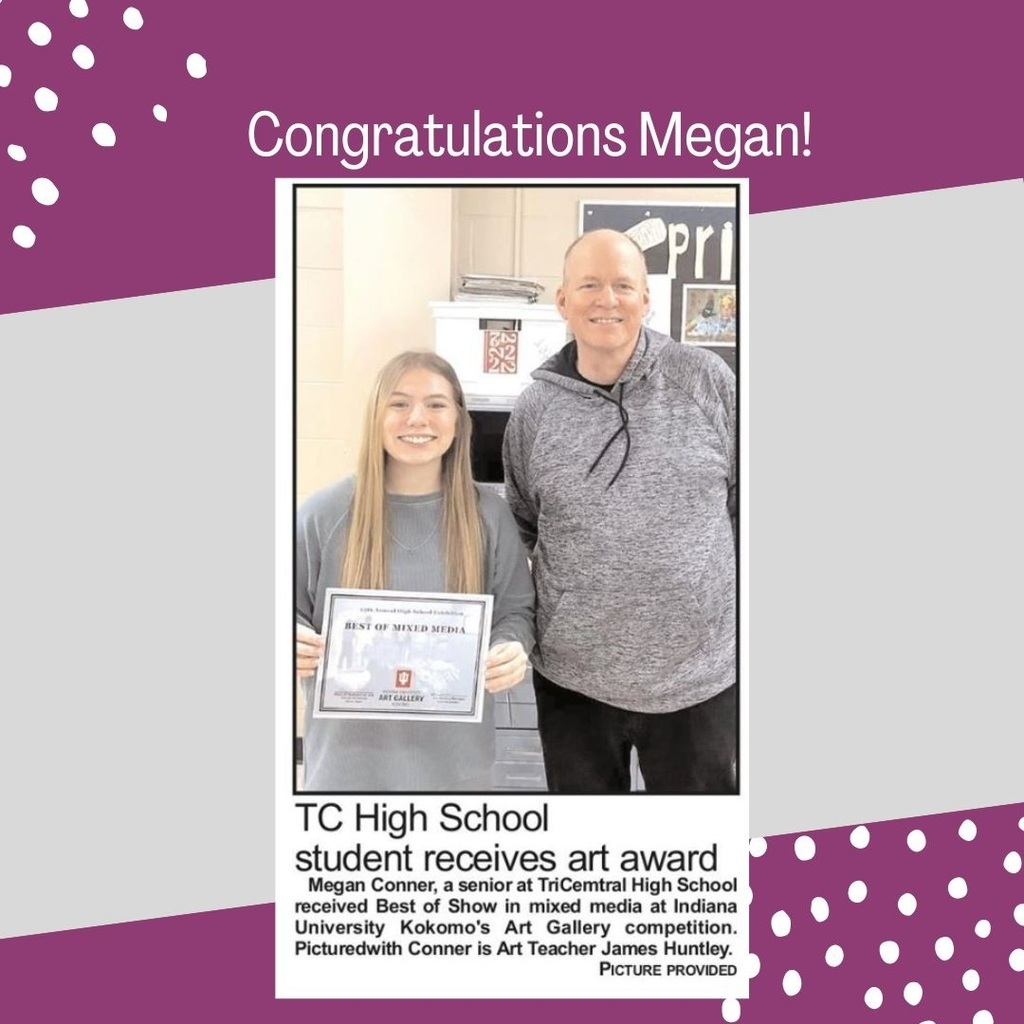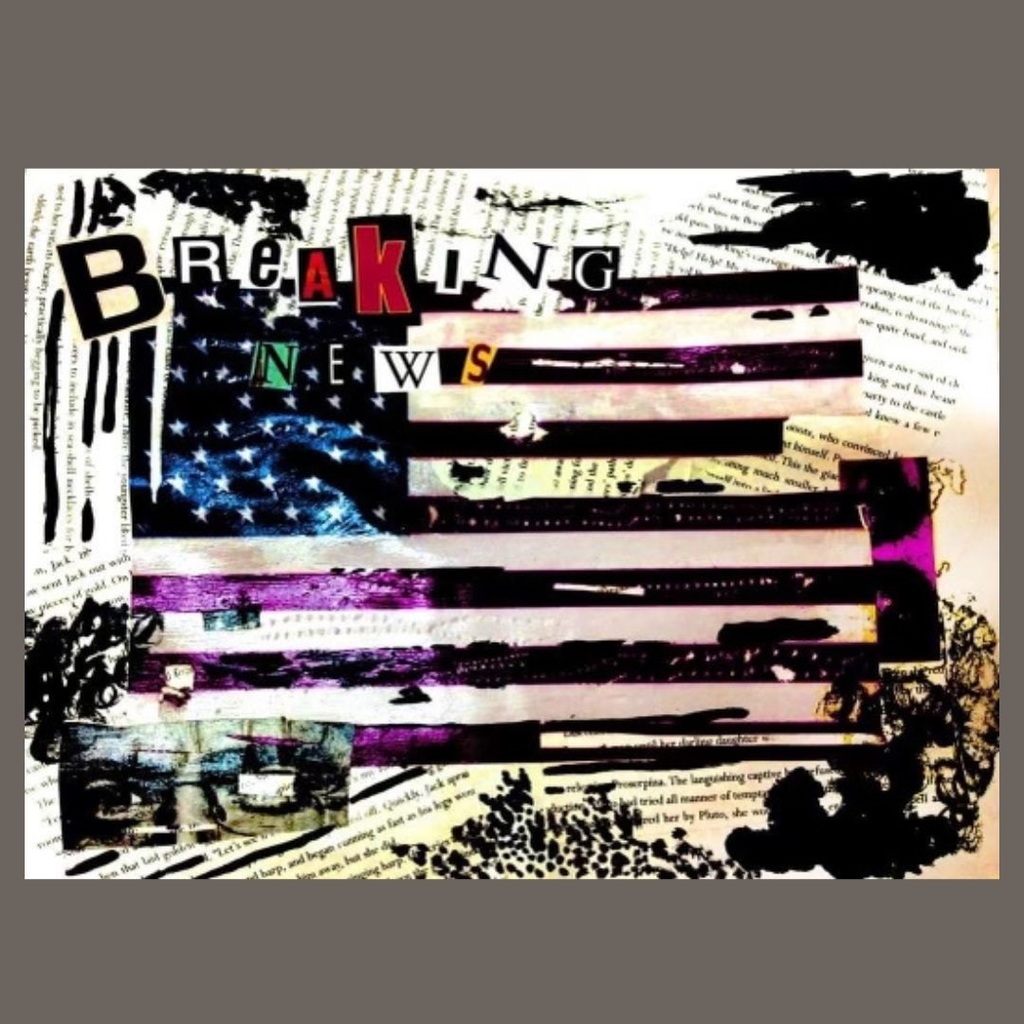 Reminder- Spring Break is March 24th - April 3rd. Students do not have class Friday.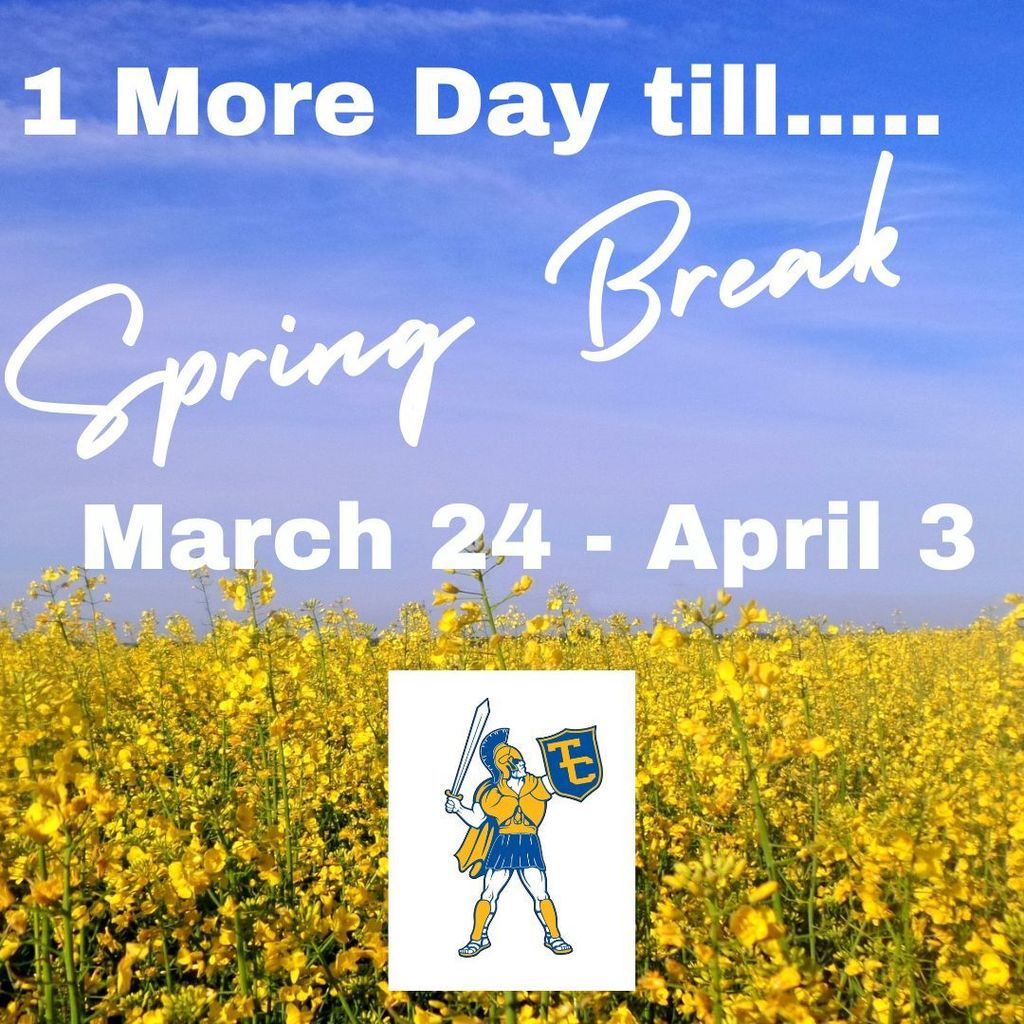 Last week's Positive Behavior PRIDE winners!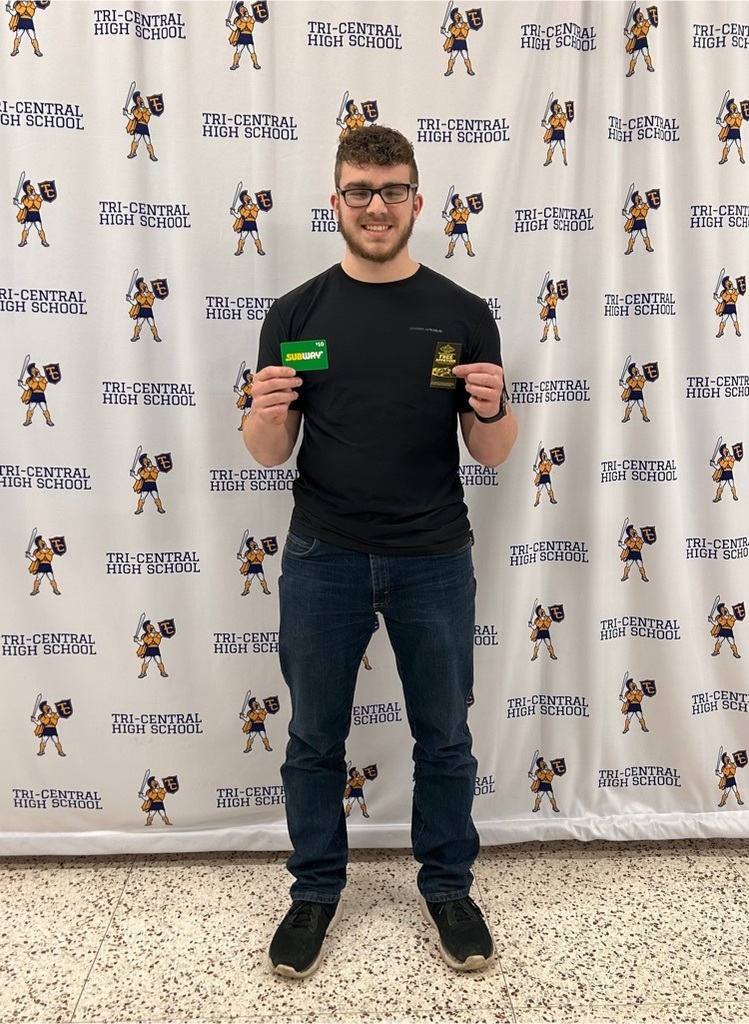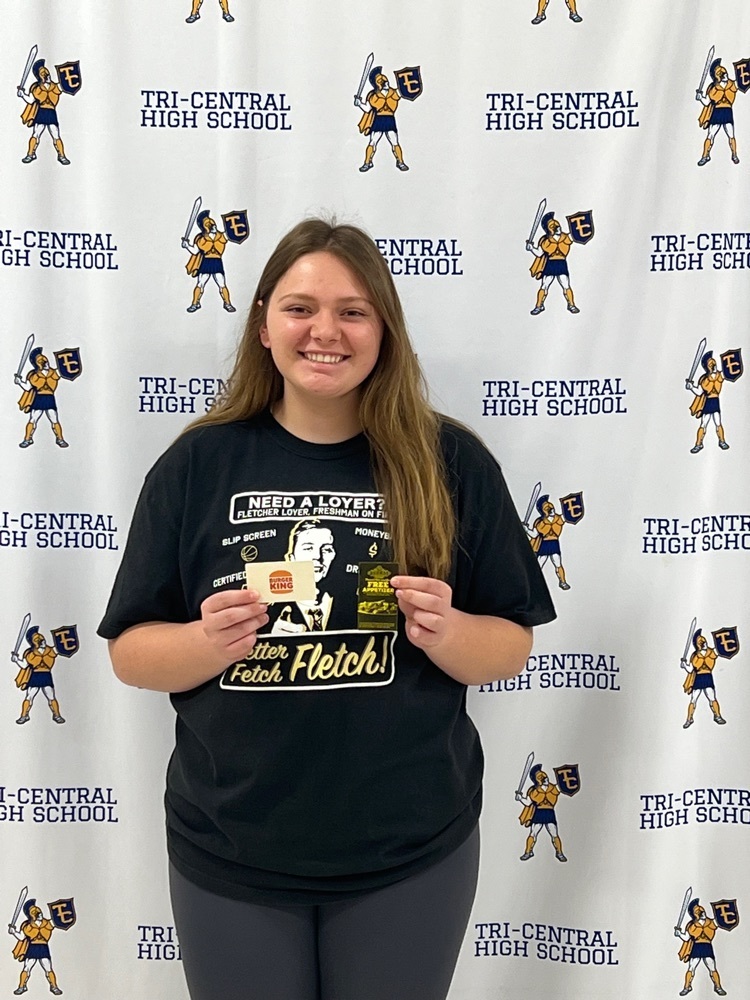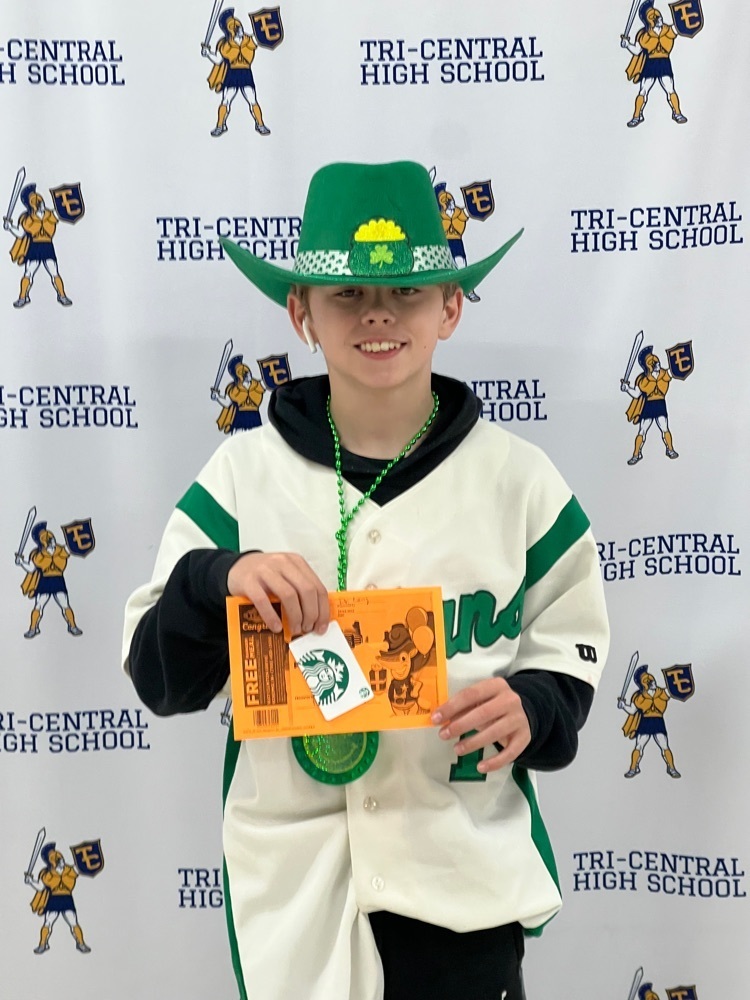 7th graders at IU Kokomo taking part in the Power Up to Graduate program.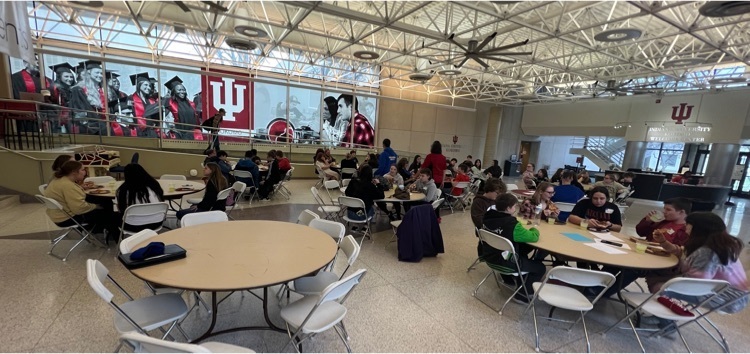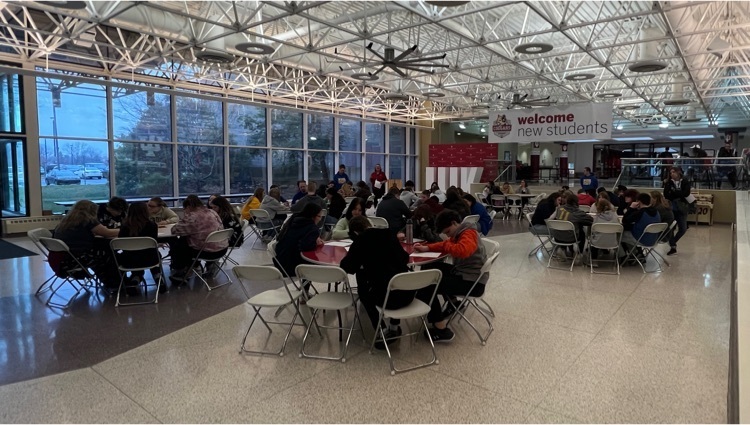 Good job to our middle school band and choir at ISSMA today!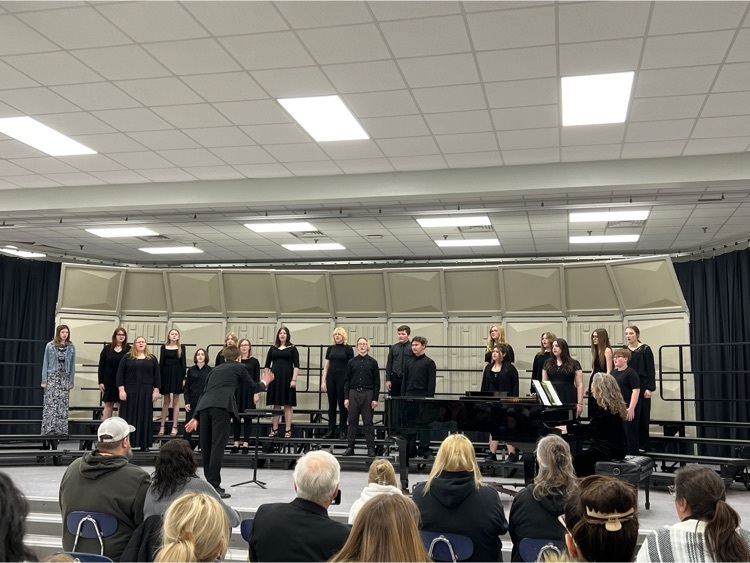 STEM night was a success for all. The art club and sold over 40 student works in their Silent Art Auction that fueled a Pie in the Face fundraiser. Mr.Huntley, Mr. Rhew, security officer Mr. Franklin,Mrs. Rummel, and grand prize winner was Mr. Wilson. Over $1,300 was raised!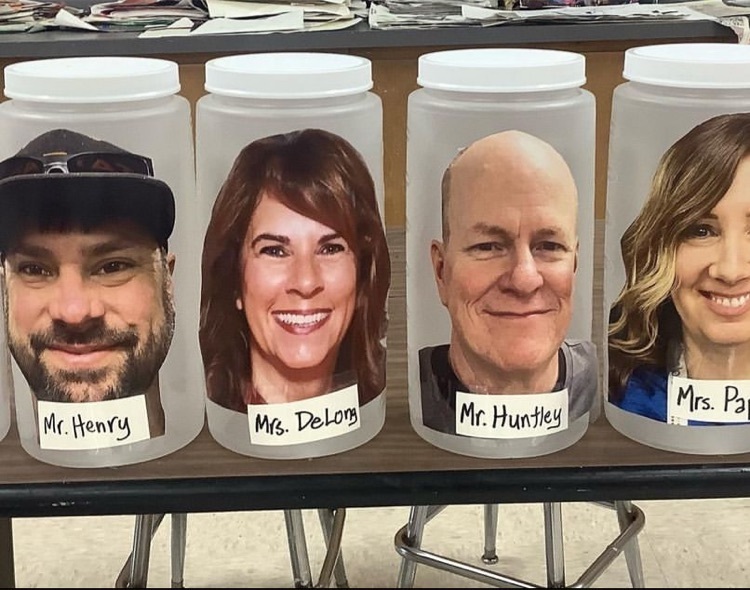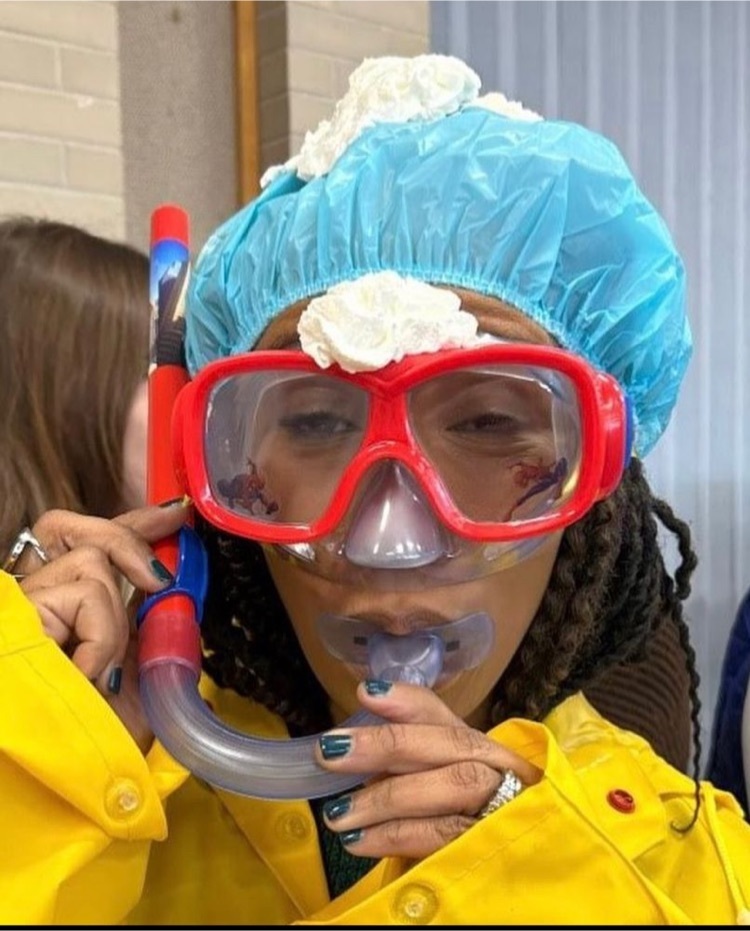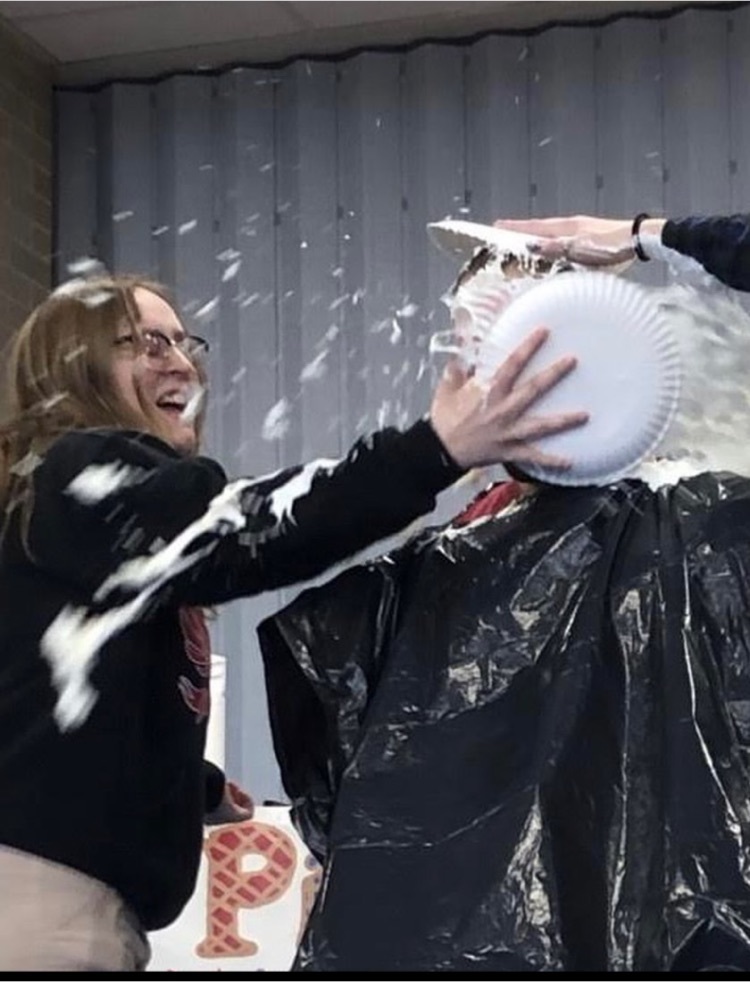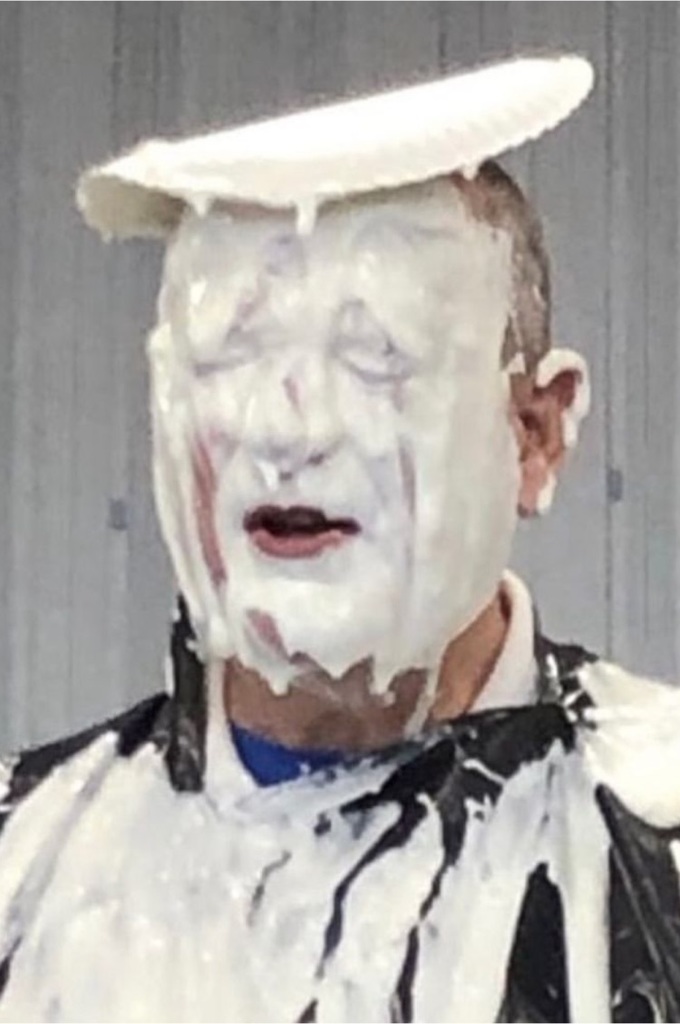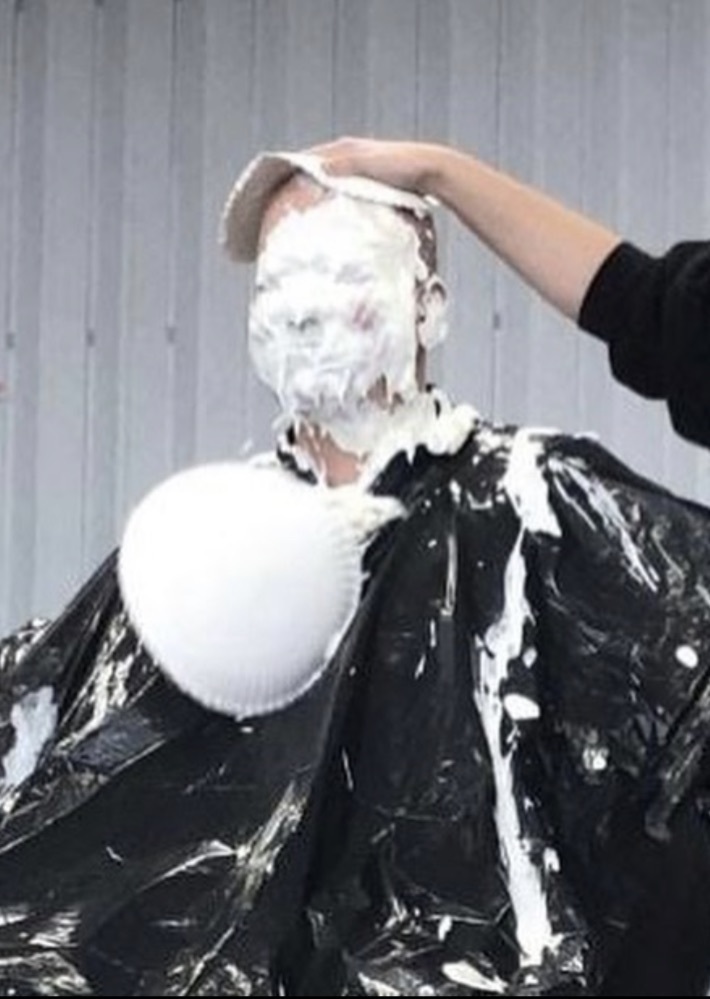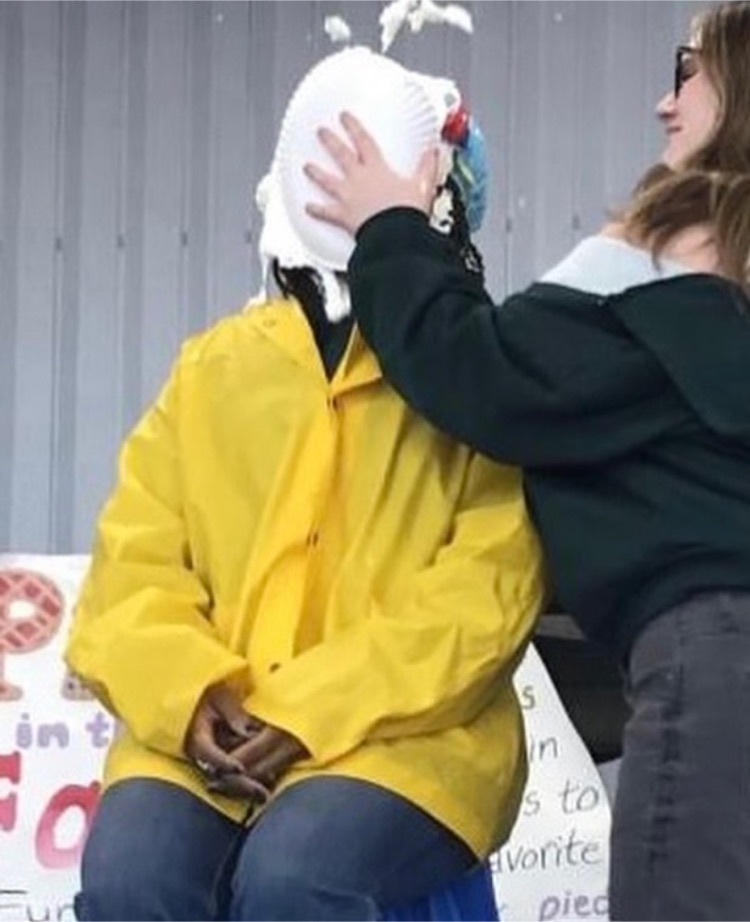 TC Bus Bids are now open! For more information, please visit the Tri-Central School website under "News" or call (765) 963-2585