NOTICE OF HEARING Please see the attachment for more information.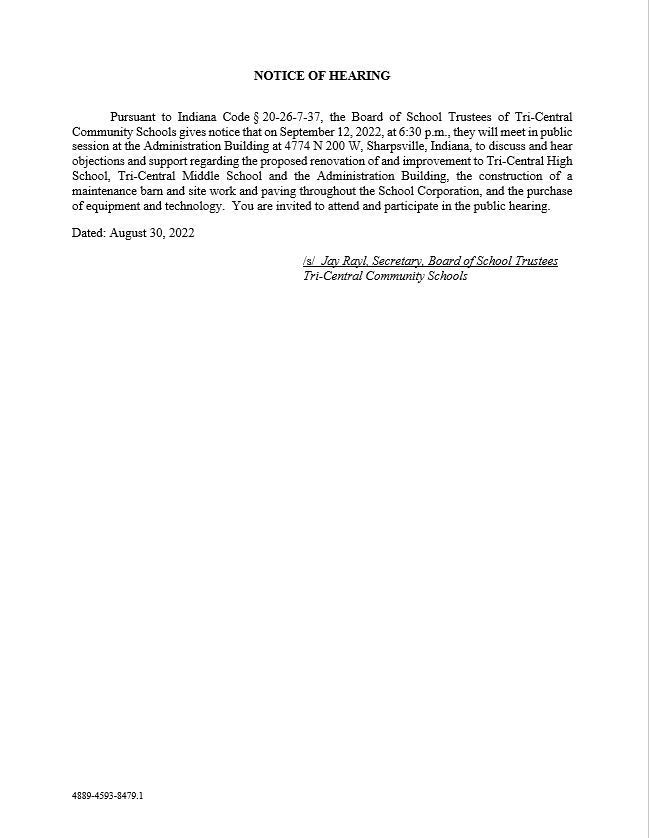 Thank you to Tipton Health Department for presenting on "handwashing" to our students.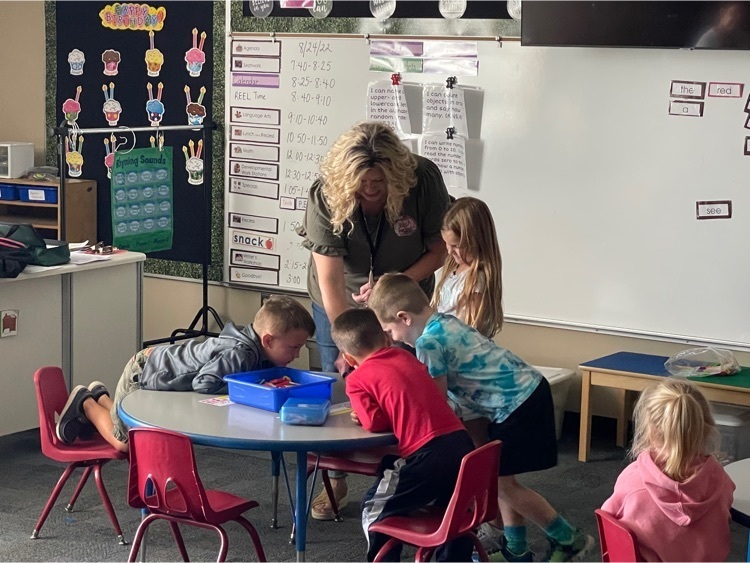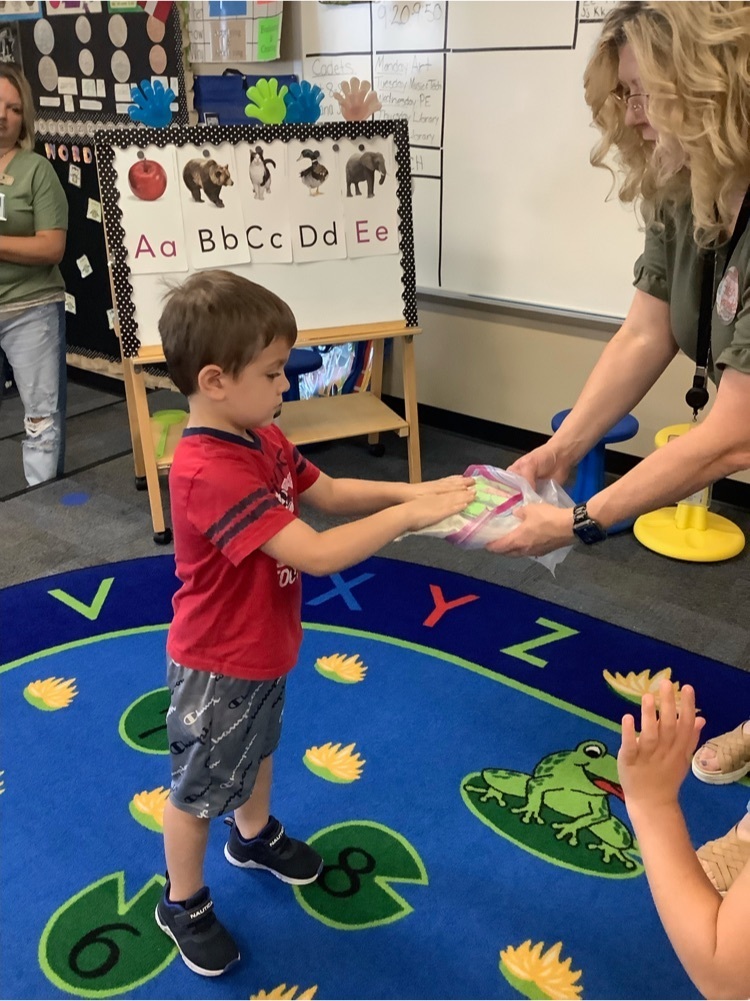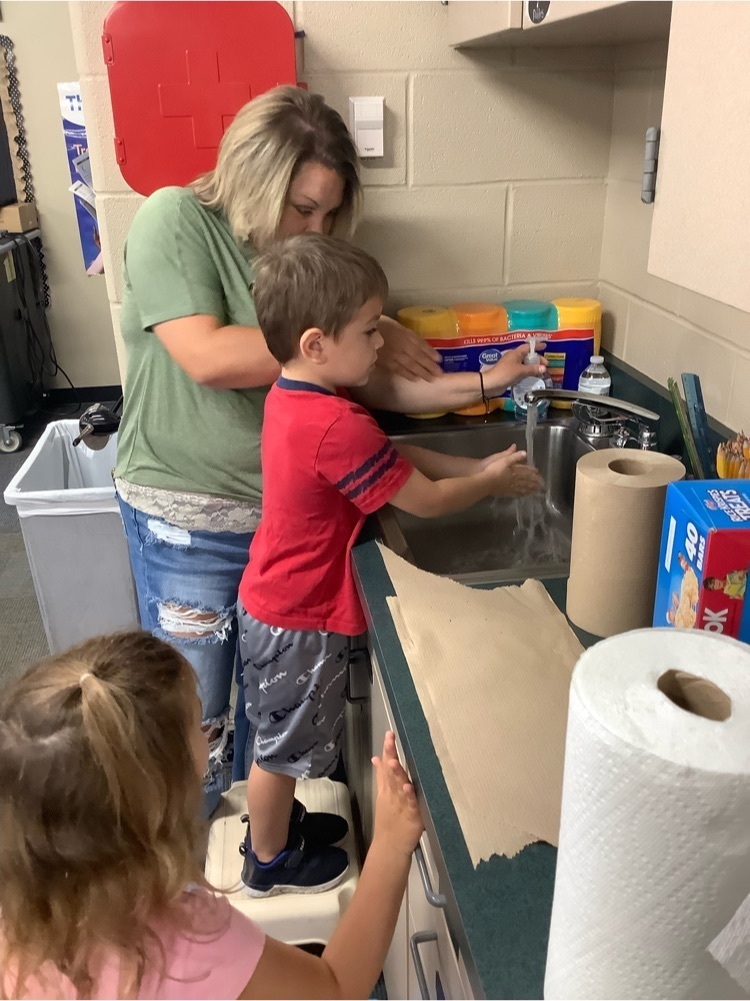 Transportation changes for library bus riders during Pork Festival.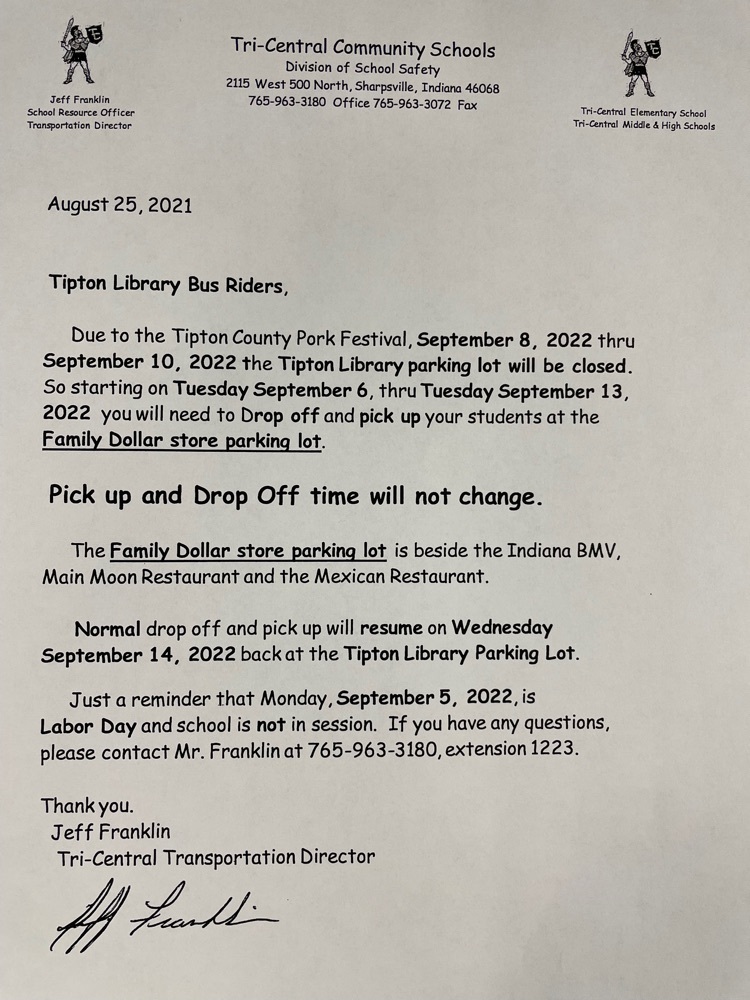 Recent art project completed by Mrs. Calhoun.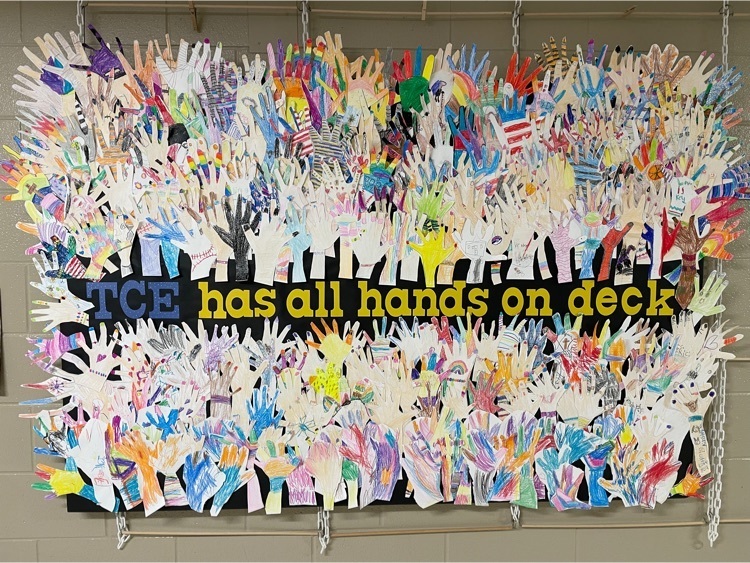 Mr. Long and Mr. Miller got sent to "time-out." Principals need a break every now and then! 😃

Pre-k kids on day 2. Treat people right and do the right thing gives you "peace."

Tomorrow is our first day for our fundraiser. All students need a signed permission slip to participate. Boxes of chocolate cannot be returned.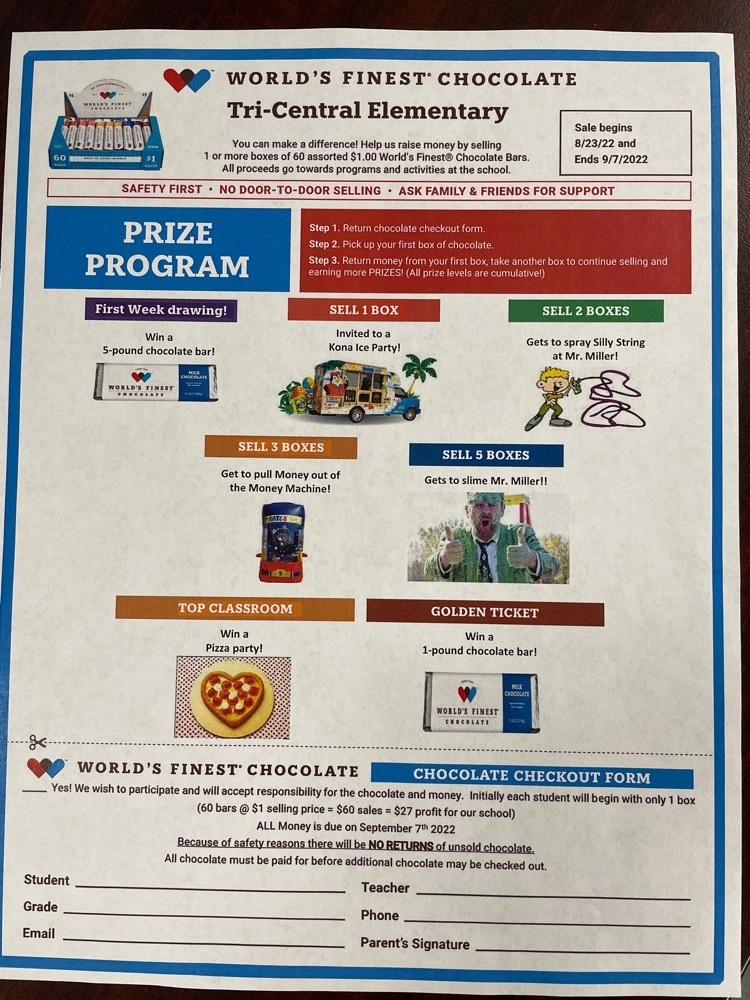 August Elementary Lunch Menu

August 2022 Jr. Sr. Lunch Menu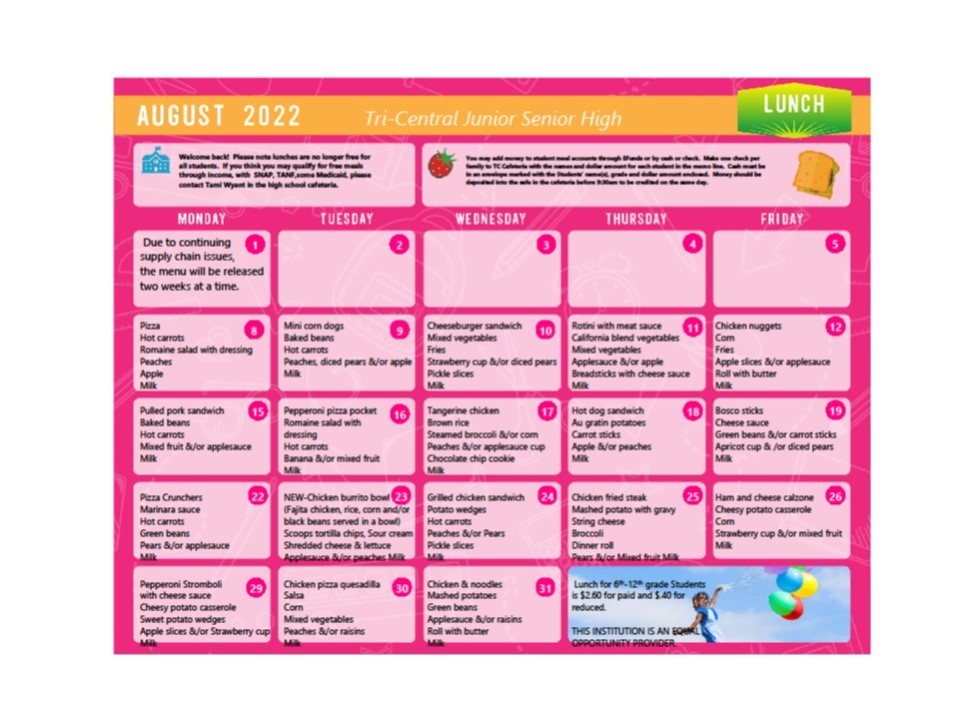 TCE has been seeing a record number of students for breakfast! If you are dropping off a student and they are eating breakfast, please have them at school by 7:40 am.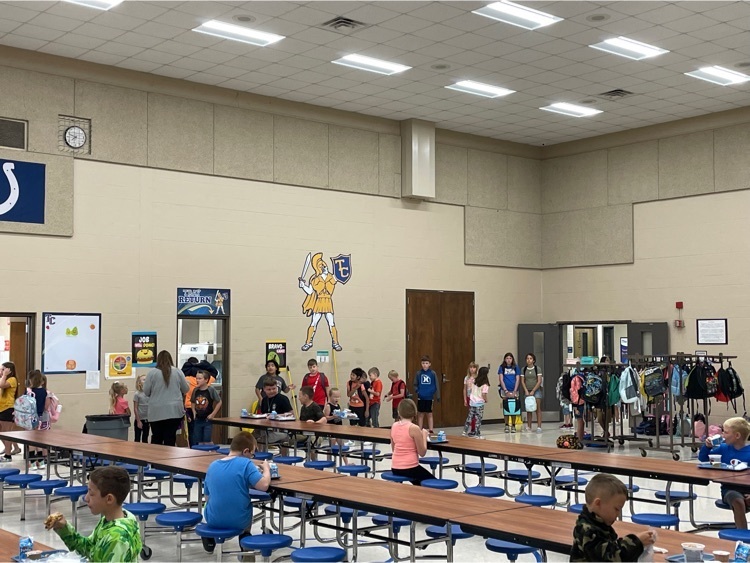 Concrete was poured this morning for the footers on the new building project. #progress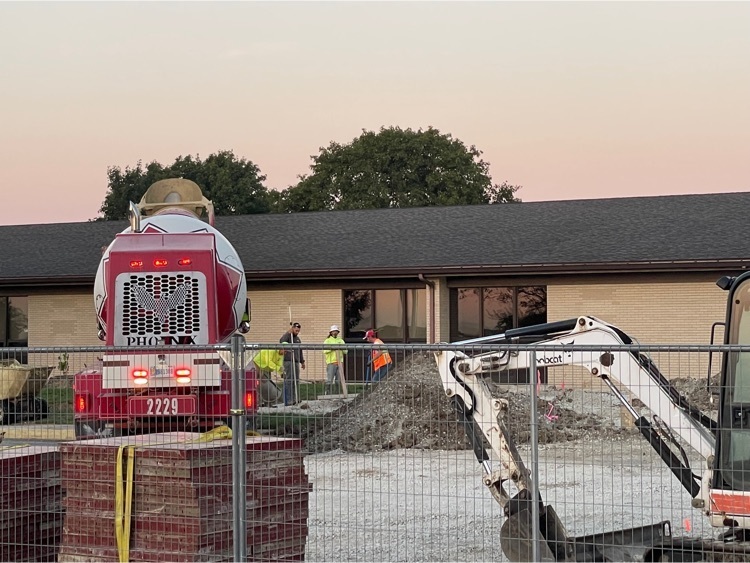 The Middle School is accepting donations for our STEM classes. Thanks for your help!

Elementary building project update: today they were digging the footers for the foundation. Progress is happening!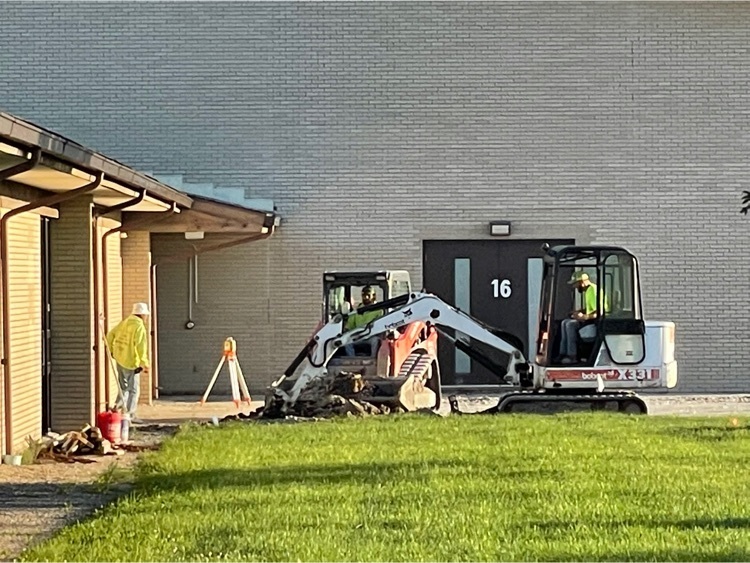 3rd grade students doing math with some big manipulatives. Awesome job!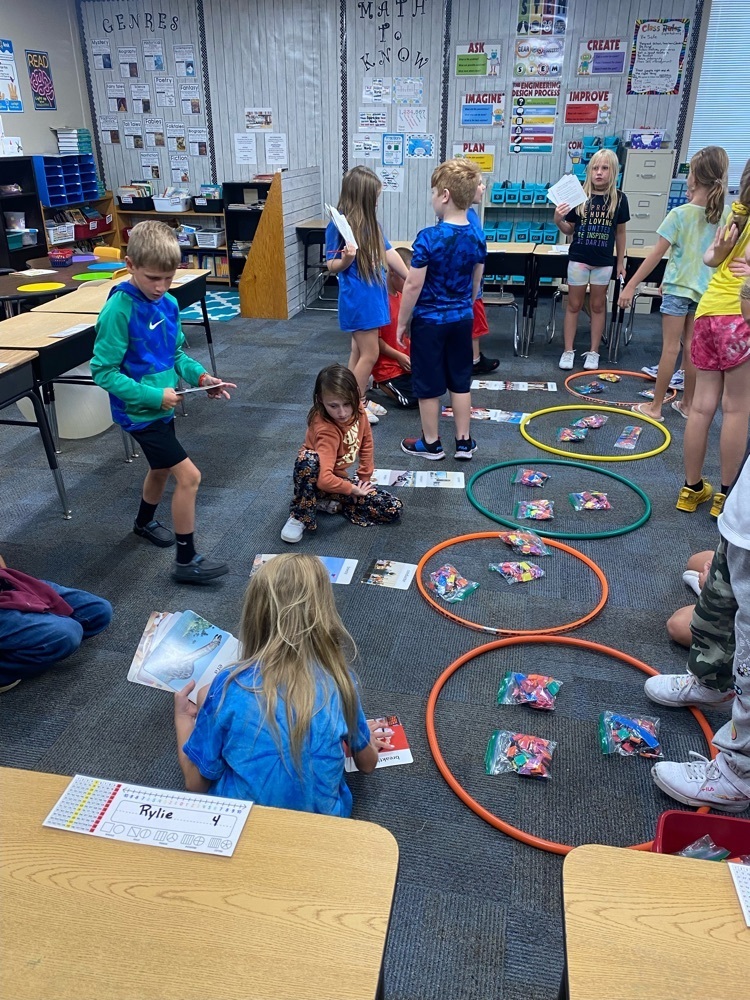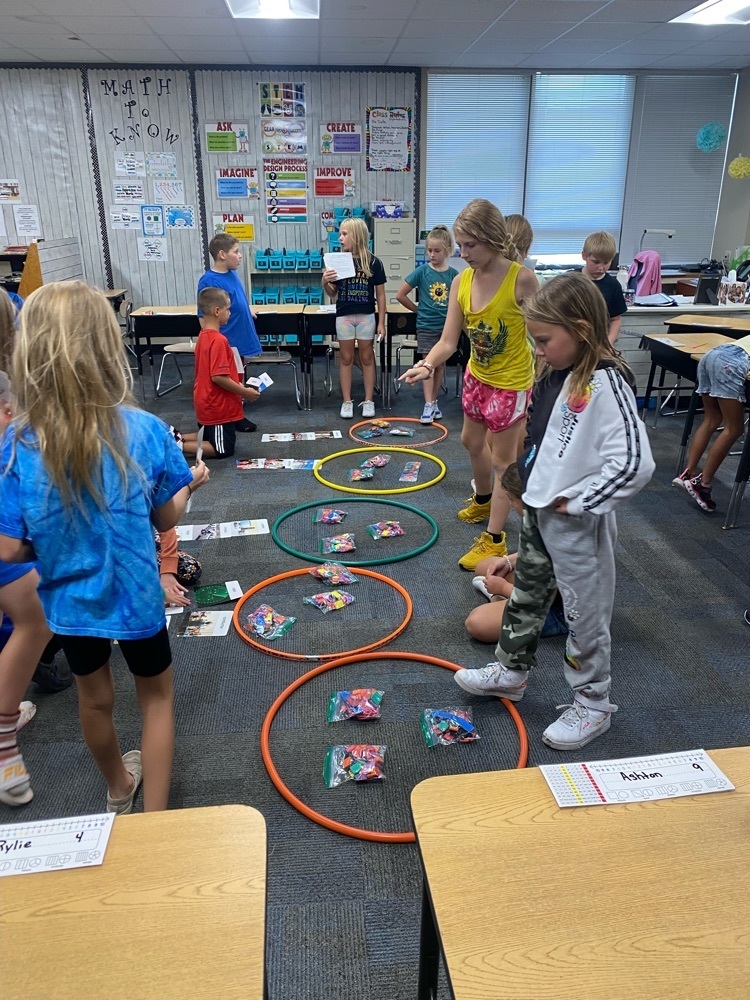 Middle School STEM students working on their outdoor classroom.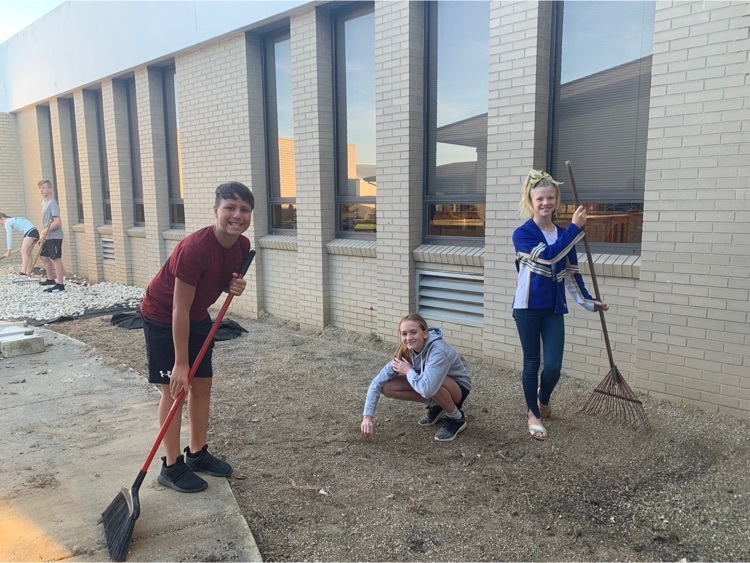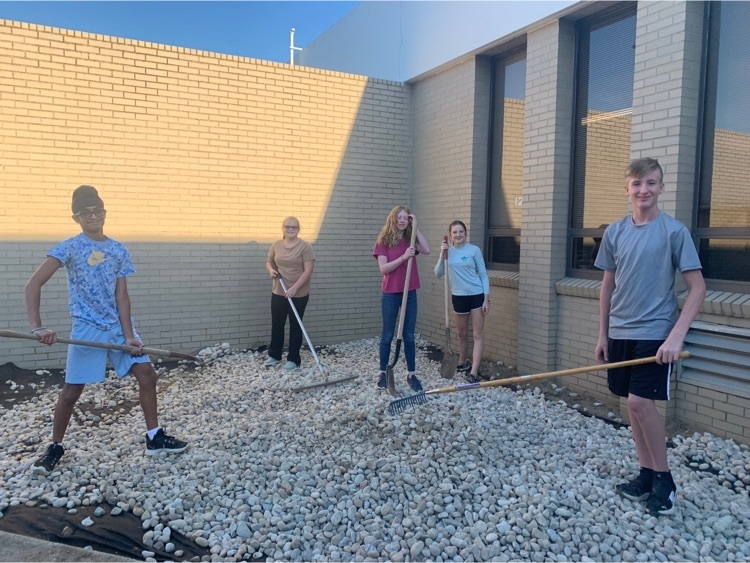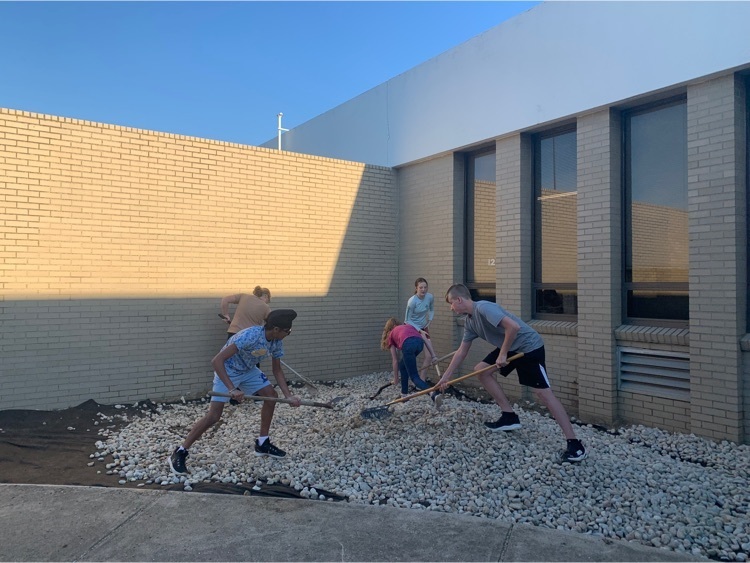 The Tipton County Chamber of Commerce is once again sponsoring the "Super Star Teacher Awards". Please use the following link to nominate your pick for Tri-Central's "Super Star Teacher".
https://tiptonchamber.org/super-star-teacher/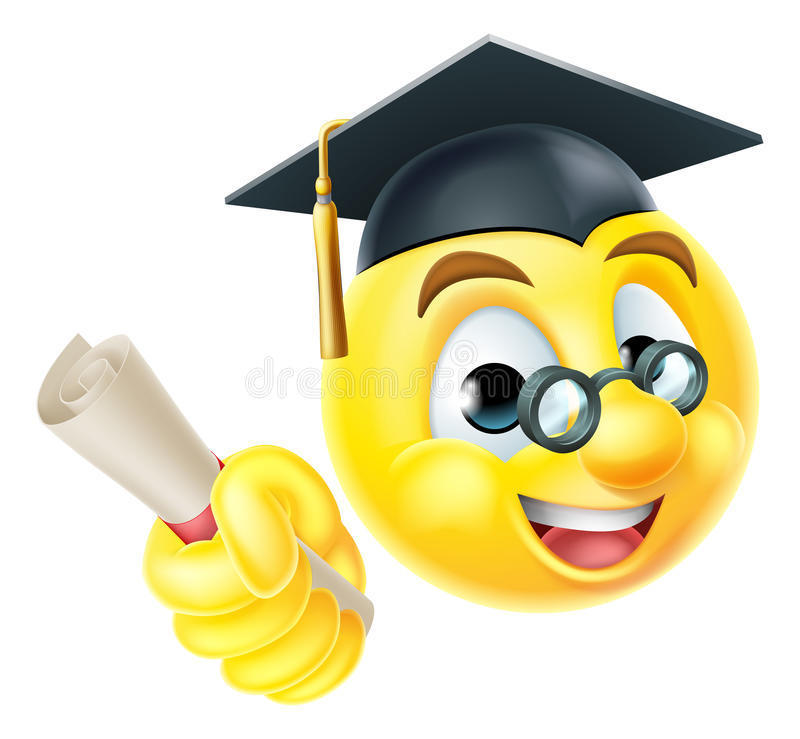 Our Elementary teachers (and principal) preparing for the year with Schoology/Seesaw/STEM training on Friday. #GreatStaffGreatSchool #TCEProud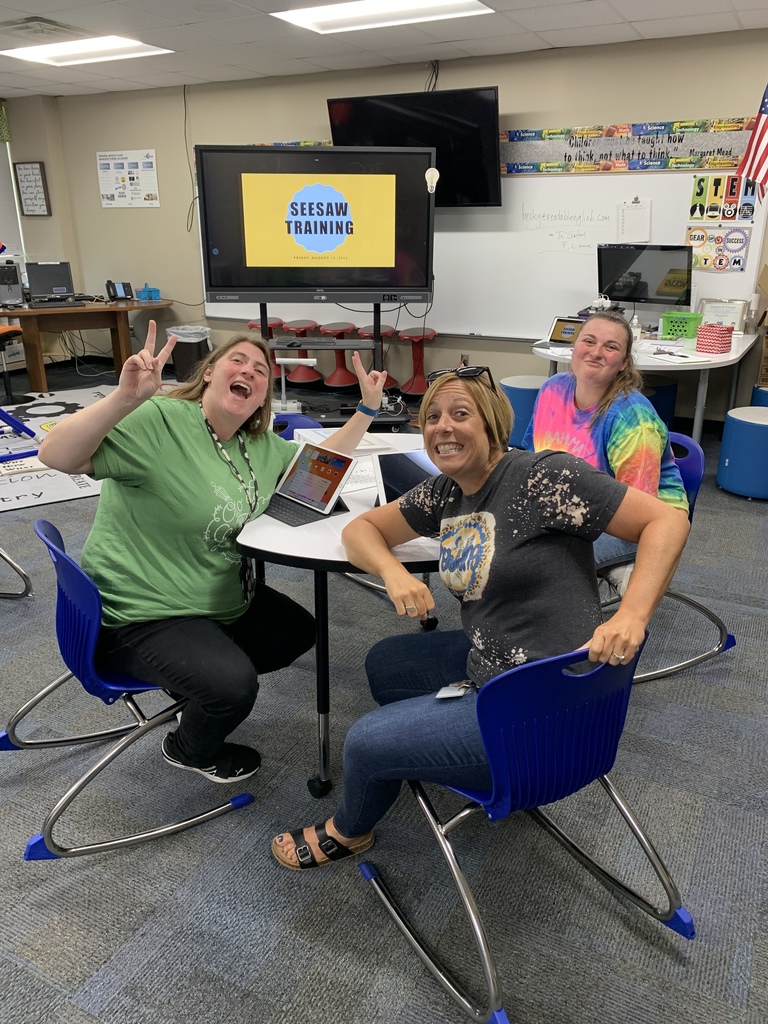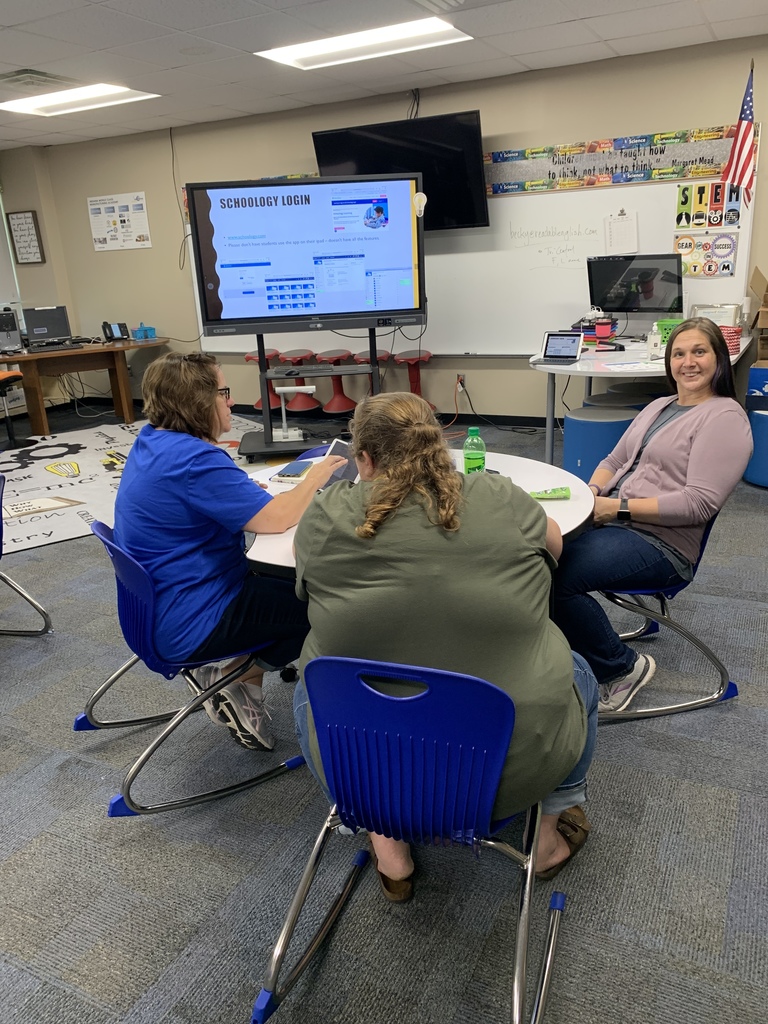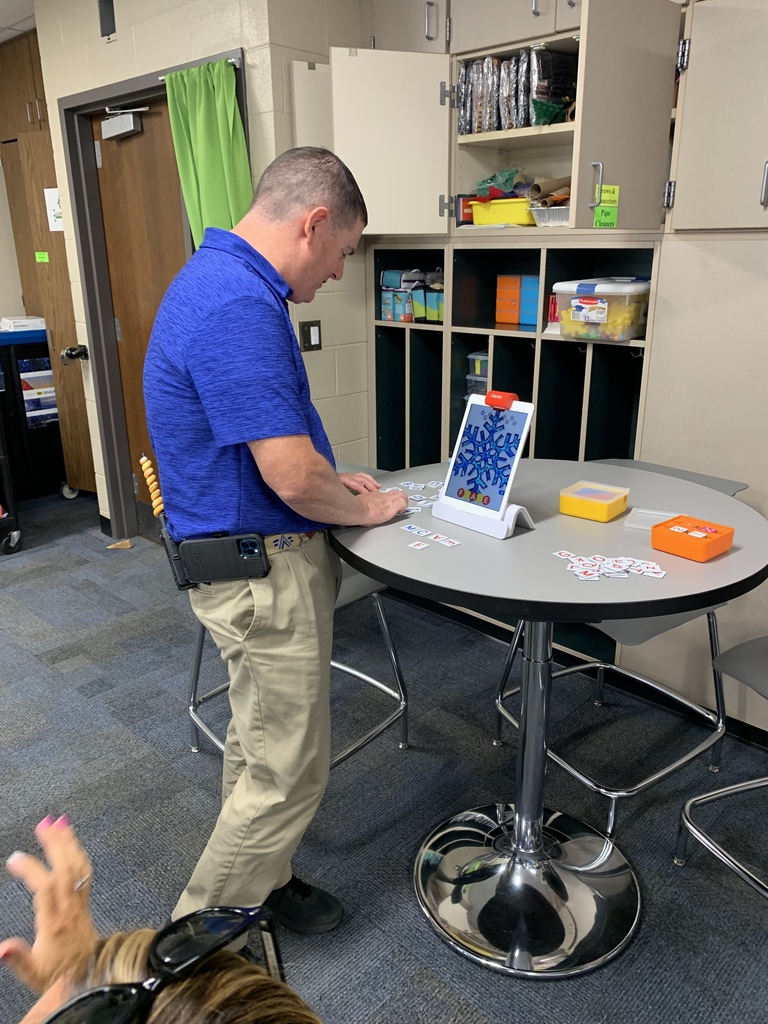 Today was the end of our first week of school. Many great things happening at TCE. First fire drill today.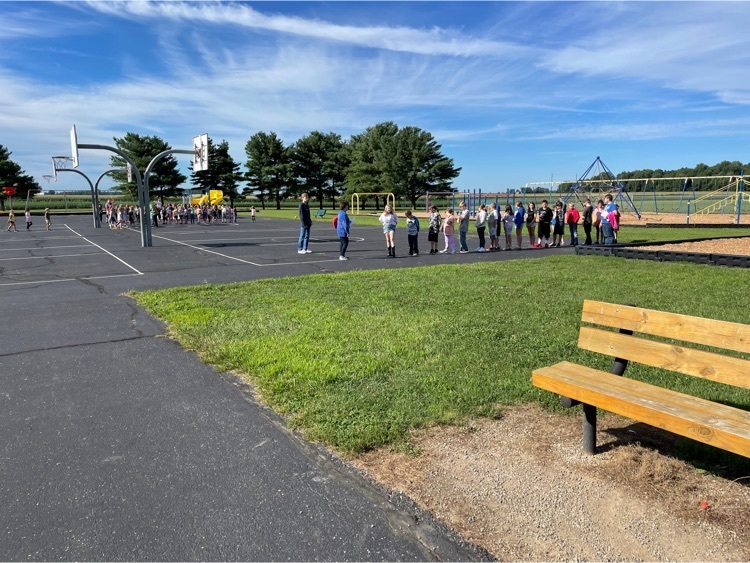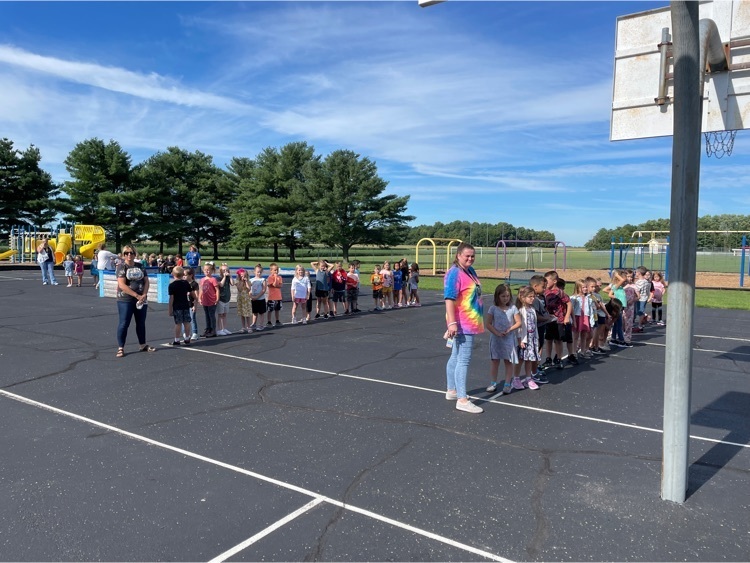 Friday Night Lights! Go Trojans!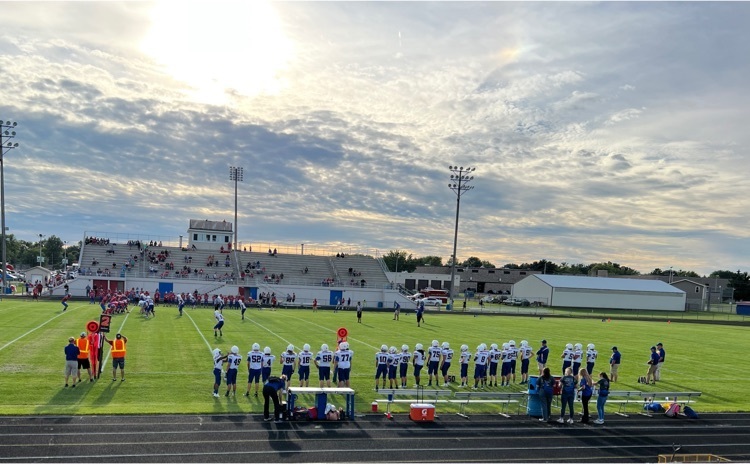 Dear Parents and Guardians, While we are happy to still be able to serve all our students free breakfast right now, lunch has returned to the regular prices.  If your student(s) are not approved for free meals, it is important to make sure they have money on their meal accounts.  Those approved for reduced meals, need to pay $.40 per lunch, and those on full pay status must pay $2.35 in the elementary and $2.60 in the junior/senior high per lunch. You may check your student(s) meal accounts balance through Skyward. Many of our students are already near the charge limit of $10.00.  When your student reaches the $10.00 charge limit, they will be served a cheese sandwich and milk at a cost of $1.85.  We do not want to have to serve any child a cheese sandwich, and we are certain you do not want your child to be served a cheese sandwich.  So please, send money in as soon as possible if your student has a negative or low meal account balance. If you feel you may qualify for free or reduced priced meals, please complete a free and reduced application through Skyward or request one be mailed to you by contacting me at 765-963-2560 ext. 1172 or by email at
twyant@tccs.k12.in.us
. Thank you, Tami Wyant Food Service Director